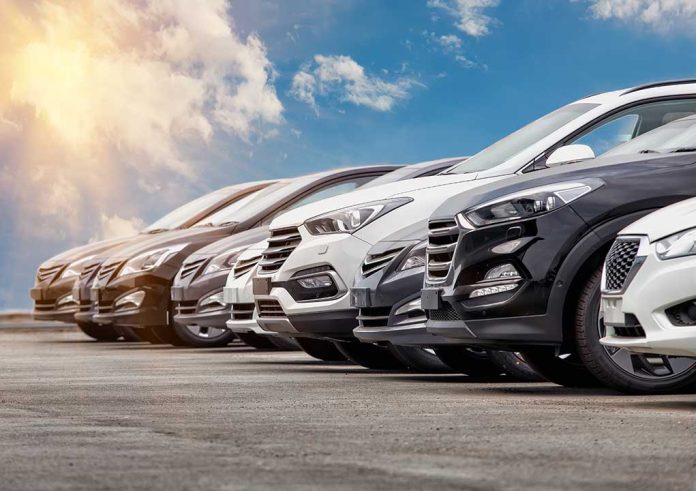 (StraightNews.org) — The cost of a new car is now so high that it qualifies as a luxury item. The average price is now $49,500, up from $38,948 three years ago. Interest rate rises mean monthly payments shot up to an average of $723 in March. Most Americans consider $25,000 to be the most affordable range, but cars at this price make up only 5% of new sales. Patrick Rosenberg, director of automotive finance at JD Power, said, "It is no longer a $25,000, $30,000 transaction. It is a $50,000, $60,000 transaction." He added that owning a new vehicle is now a bigger financial commitment than it has ever been. 
Meanwhile, the cost of electric vehicles (EVs) has dropped slightly. This fell by around 5% last December and the average price is now $61,448. 
There are several reasons for the price increases. These include choice – Americans are choosing more expensive cars. Rebecca Rydzewski, research manager of economic and industry insights for Cox Automotive, said this trend has led to car manufacturers producing more cars at a higher price range, which means those who can't afford that range are being priced out of the market. 
A further cause was the global pandemic, which threw a spanner into the automotive supply chain. For a period, there was a worldwide shortage of semiconductors, which control many of the car's functions such as windscreen wipers and airbags. This caused a slump in production and demand began to outweigh supply. While this issue has now been resolved, analysts believe there is no going back. Charlie Chesbrough, a senior economist at Cox, said the days when customers could expect discounts, rebates, or zero-interest financing are gone for good. He added that people want the "bells and whistles" such as cruise control and satellite navigation, and all of these things cost money. He added that manufacturers almost always include these devices now, as a way of driving the market upwards. 
Copyright 2023, StraightNews.org