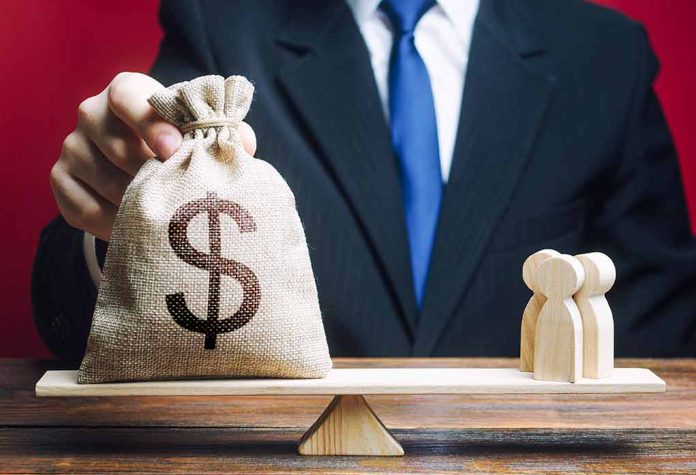 (StraightNews.org) – A company with strong links to the Chinese Communist Party (CCP) is poised to receive over a billion dollars of taxpayers' money. Gotion Inc. will construct two battery-producing plants in Michigan and Illinois and has secured funding and benefits to the tune of $1.25 billion.
Based in California, Gotion is "wholly owned and controlled" by Gotion High-Tech Power Energy Co., which is based in China and, like all Chinese companies, ultimately operates under the rule of the communist government.
Democratic Illinois Governor JB Pritzker announced plans to build the factory in the Prairie State on September 8 and said construction will begin in 2024. A notification from the Governor's office said, "Gotion is eligible to receive tax benefits totaling $213 million over 30 years," and "Gotion's total incentive package from the State of Illinois … is valued at $536 million."
On his Twitter account, Governor Pritzker promised the project would create 2,600 "good-paying jobs" and aid the federal government's goal of putting 1 million electric cars on America's roads by 2030. He also announced plans for a manufacturing training academy to prepare people for the opportunities the new plant will create. "We're ready to be the manufacturing powerhouse of the nation and world," he said.
Meanwhile, in Michigan, residents were not enthusiastic, and many made their voices heard at a State Senate Appropriations Committee hearing in April after lawmakers approved a $175 million fund for Gotion. The company will use the money to build a plant in Big Rapids, but despite the potential for new jobs, people were concerned about Gotion's parent company and its pledge of allegiance to the CCP contained in its Articles of Association.
"The Party Committee of the Company shall perform its duties in accordance with the Constitution of the Communist Party of China," the document states. A local resident, Shirley Schaefer, said, "This company pledges allegiance to the Chinese Communist Party and should be determined as a threat to our national security."
Copyright 2023, StraightNews.org