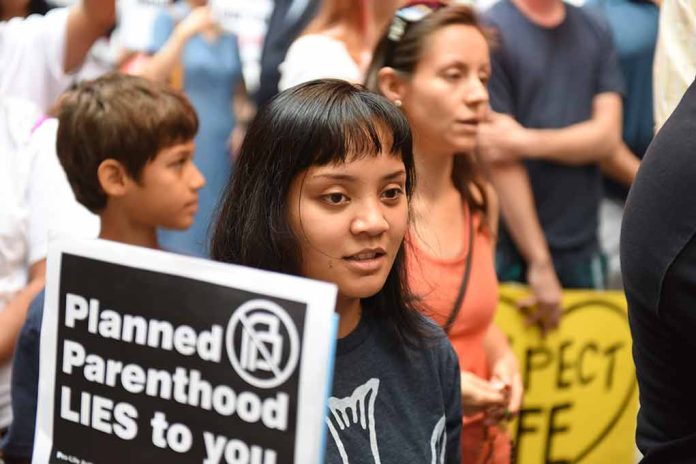 (StraightNews.org) – Planned Parenthood CEO wants insurance companies to fund and advocate elective abortions. Alexis McGill Johnson said abortion should be included in insurance plans without deductibles, meaning the person seeking the procedure would not have to pay anything. She made her plea during a recent speech at America's Health Insurance Plans conference in Portland.
Most insurance plans do not cover elective procedures, including abortion, and Johnson insists this must change. She also appears to believe that insurance should cover over-the-counter contraception.
The issue is complex; laws on abortion and insurance vary from state to state. Before the Supreme Court decision to overturn Roe v. Wade, the situation was that 34 states and Washington, DC, permitted Medicaid coverage on abortion only in cases of rape, incest, or where the life of the mother was in danger.
In employment-based plans, 11 states banned abortion benefits, while seven states mandated fully insured policies to include abortion. The federal Pregnancy Discrimination Act required all companies with 15 or more employees to offer abortion coverage if there is a threat to the mother's life.
The picture remains somewhat unclear almost a year after the end of Roe v. Wade. The debate is mired in uncertainty as some states have imposed restrictions while others have banned abortion outright. Discussions still ongoing include whether people may travel to other states for an abortion and if they would be breaking the law if they did so. Justice Brett Kavanaugh, in his remarks on Roe v. Wade, said nothing could prevent people from accessing any medical procedure in neighboring states.
However, a Texas law prohibits the aiding and abetting of abortion, and it is also unclear whether insurance companies could fit into this category if they cover the costs. Alina Salganicoff, director of women's health policy at Kaiser, asked, "Is coverage considered aiding?" She added that insurance companies are nervous and "There's a lot of activity right now, trying to figure this out."
Copyright 2023, StraightNews.org