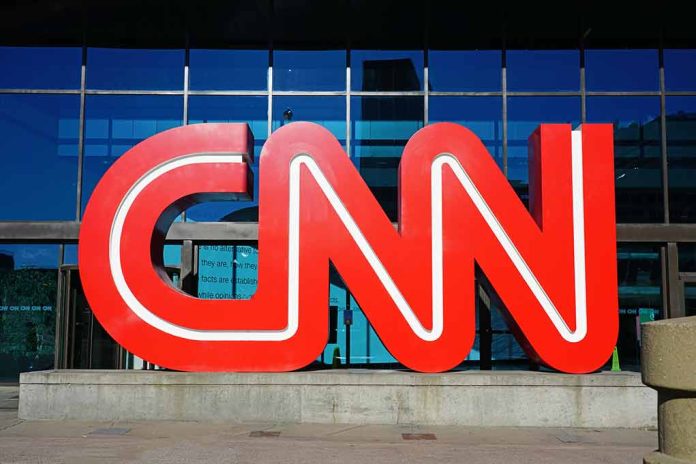 (StraightNews.org) – In April, CNN reported that former NBA star Charles Barkley would be co-hosting a new weekly show on the network along with Gayle King.
The live show, called "King Charles," is expected to air on Wednesdays starting in the fall.
CNN chief Chris Licht said at the time that the show will offer "culturally relevant programming and unique perspectives" from Barkley and King. But less than two months after announcing the show, Licht found himself out of a job.
The Associated Press reported on June 7 that Chris Licht was "pushed out" of CNN after only one year after the network continued to struggle with low ratings and declining profits. Licht was notified he was out just two days after promising to "fight like hell" to earn back the trust of CNN staff after an embarrassing profile of Licht published in The Atlantic angered staffers at the network.
But neither Licht's departure nor CNN's troubles are worrying Charles Barkley, who insisted this week that he is still looking forward to hosting "King Charles" in the fall, Mediaite reported.
While appearing on NHL on TNT's "Face-Off," Barkley joked that everyone has been suggesting that he reconsider joining CNN, adding that "apparently" doing a show on CNN is like "jumping on the Titanic."
But Barkley said he is still "looking forward" to the show, adding that his co-host Gayle King "is awesome."
Licht was initially hired by David Zaslav, the CEO of CNN's parent company Warner Bros. Discovery. After firing Licht, Zaslav accepted some of the blame for the turmoil at the network this past year and assured CNN staff that there would be a thorough search to find Licht's replacement, the Associated Press reported.
In the meantime, Zaslav appointed a 4-person leadership team to head up the network.
Copyright 2023, StraightNews.org