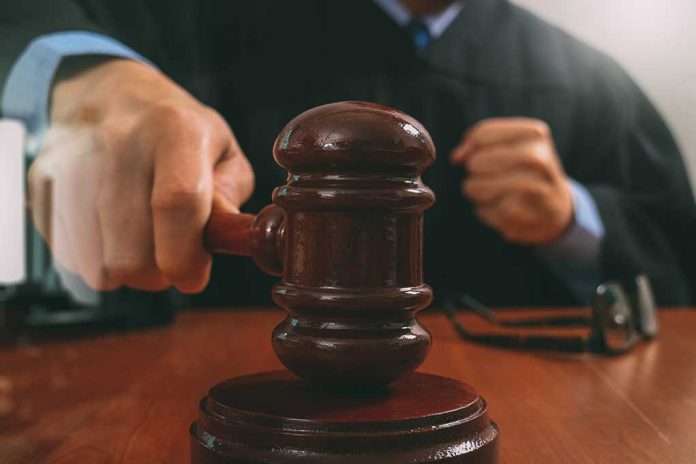 (StraightNews.org) — The former police officer convicted of killing George Floyd in 2020 has had his request for a new trial rejected. Derek Chauvin appealed to the Minnesota Court of Appeals for a new trial to take place outside of Hennepin County where the incident took place. Chauvin's lawyers said the publicity surrounding the case made it impossible for him to receive a fair trial in 2021.
Chauvin was convicted of second-degree murder and sentenced to 22 years in prison. Video footage shows the former cop with his knee on the neck of George Floyd, an action that sparked protests around the world and led to millions of dollars of donations to the Black Lives Matter campaign.
The latest appeal was rejected by a panel of three judges who ruled that lawyers for Chauvin had failed to provide sufficient evidence that the initial trial was unfair.
Chauvin and three other officers were also charged with violating Floyd's civil rights. Mr. Chauvin pleaded guilty to this charge and was allowed to serve both sentences concurrently. Thomas Lane, J. Alexander Kueng, and Tou Thao were found guilty of civil rights violations by a jury in 2022.
The incident occurred in Minneapolis in the summer of 2020. A store clerk contacted police when she suspected Floyd had paid for cigarettes using a counterfeit $20 bill. The clerk said Floyd appeared "drunk" and "not in control of himself." Police arrived and tried to restrain Mr. Floyd. During the struggle, Chauvin placed his knee on the suspect's neck, where it remained for nine minutes. Floyd lost consciousness and was taken to Hennepin County Medical Center where he died about an hour later.
Following his death, speculation that he died from a Fentanyl overdose was widespread. Floyd's family filed a $250 million lawsuit against controversial rapper Kanye West for stating publicly that Fentanyl had killed Mr. Floyd. However, medical experts at the trial said that while Fentanyl and methamphetamine were found in Floyd's body, these did not cause his death.
Copyright 2023, StraightNews.org