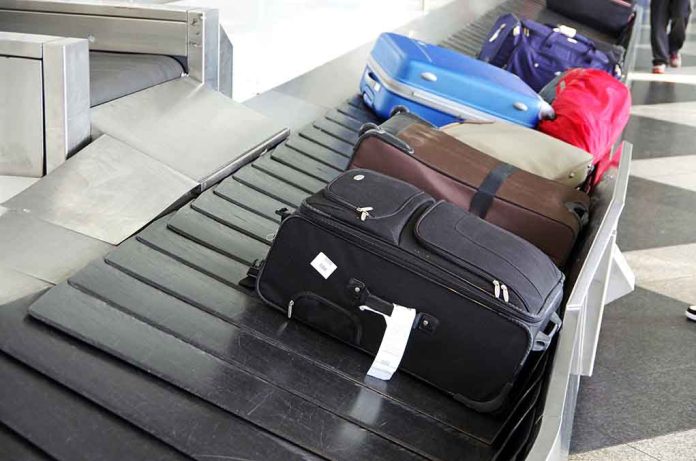 (StraightNews.org) — A video of a brawl at a Chicago airport has gone viral. Police made two arrests when a fight involving around a dozen people broke out in the airport's baggage claim area. Men and women are seen punching and kicking each other while other passengers shout for the police or security services to intervene.
The Chicago Police Department said the cause is unclear, but a "verbal dispute" that started while passengers were leaving the plane escalated into violence at baggage claim.
Police arrested Christopher Hampton, 18, of Maywood, Illinois, and Tembra Hicks, 20, of Carol Stream, Illinois. Both face battery charges.
Airport authorities said safety and security are their top priority. "We work closely with all of our federal partners present at O'Hare and Midway International Airports and the Chicago Police Department to ensure that everyone is safe when they are in our facilities," a statement read.
Reports of violent incidents are escalating in Chicago, and statistics show that cases of assault and battery have increased almost every year since 2015. The number of aggravated assaults city-wide grew from 4,480 in 2015 to 7,231 in 2021. Likewise, aggravated battery is up from 7,018 to 8,353 over the same period. The most striking figure, however, is of carjacking incidents – this rose from 340 in 2015 to 1,848 in 2021.
Mob violence, rioting, and general disorder have also been reported from the Windy City this year, much of which is accompanied by videos gaining large viewing numbers online. A clip of a vicious attack on a woman in the downtown area in April went viral. The video shows a woman surrounded by dozens of people who proceed to punch and kick her.
The incident occurred during a weekend of disorder in the city that saw clashes between police and young rioters who smashed cars and storefronts.
More recently, dozens of teenagers descended upon a carnival to honor US veterans. Officials canceled the second day of the event.
Copyright 2023, StraightNews.org