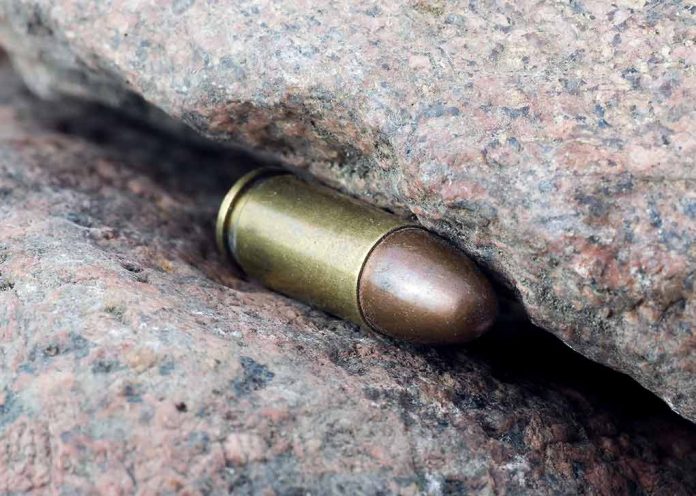 (StraightNews.org) – A stray bullet killed a young boy in Texas on July 4. Kyrie Barnes died in a hospital two days after the bullet burst through his bedroom window while he slept at 9:30 p.m. at his home on Rothington Road in Dallas. A neighbor said, "Right after we heard the fireworks, we heard big shots. Probably five or six shots." Police have determined that the bullet came from outside the young boy's apartment.
Barnes, who was just seven years old, is the second child killed by a stray bullet in Dallas this year. In January, an 11-year-old boy died in the city's south after a fight between two teenage girls turned into tragedy. The two girls, 14, were arguing in a parking lot when one obtained a gun and shot at the other. The bullet missed the girl and struck the young boy instead. The girl responsible fled the scene but was arrested soon after.
The young victim was identified as De'Evan McFall, whose mother was with him when he died. She said her child was innocent, and "definitely didn't deserve it. I just wish the younger generation would stop and think before they do irrational things, because in this situation, I'm not the only one hurting," she said.
The FBI does not keep statistics on stray bullet deaths in the United States, meaning no clear data is available, and an academic study in 2011 also struggled to pinpoint definite numbers.
That study concluded that "any definition of 'stray bullet' contains an element of subjectivity. Underreporting by news media and failure of automated retrieval services to capture reports may have led to under ascertainment and bias in data."
However, it also states, "Most stray bullet shootings arise from violence, but they frequently affect females, children, and older adults. Those who are shot have little or no warning; opportunities for prevention once shooting starts are limited."
Gun violence expert Chris Herrmann says stray bullets account for 1-2% of gun-related deaths in America.
Copyright 2023, StraightNews.org