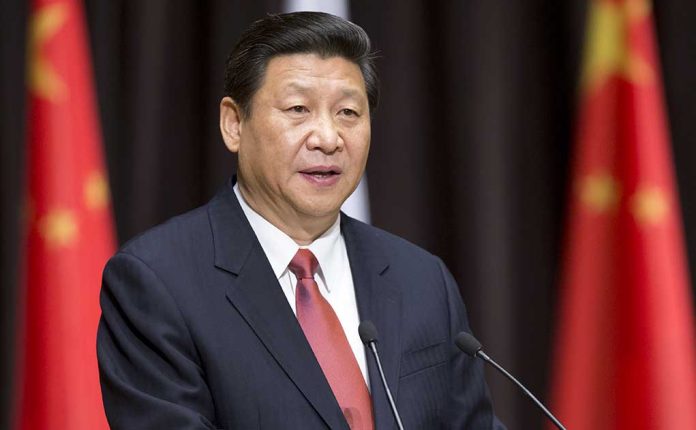 (StraightNews.org) — Chinese leader Xi Jinping has met with Russian President Vladimir Putin and said that "change is coming that hasn't been seen in 100 years – and we are driving this change." Xi referred to the Russian leader as "dear friend" and the pair have been flaunting their new relationship in front of the world. The friendship was elevated when China offered to be a peace broker between the Kremlin and Ukraine. The two leaders gave a televised address in which they warmly praised each other. The move will undoubtedly be seen – and intended – to goad the United States, which has warned of serious consequences if China provides military support to Putin.
The timing of Xi's trip to Russia has gone unnoticed. The visit had been predicted for months but took place only days after the International Criminal Court (ICC) issued an arrest warrant for Putin. The court alleges that the Russian leader has engaged in war crimes as well as the unlawful deportation of children from Ukraine to Russia. The Kremlin called the charges "outrageous" but President Biden has said they are justified. The warrant is unlikely to have any major effect as the ICC has no jurisdiction in Russia, or the power to make arrests, but it will affect Putin's ability to travel.
The White House has downplayed the relationship between China and Russia. National Security Council strategic coordinator John Kirby told reporters that he wouldn't even refer to the association as an alliance, but rather as a "marriage of convenience." Mike Turner, chair of the House intelligence committee, told Fox News that any military support by China would be a "game-changer" but that such a commitment has not been forthcoming from the Chinese. He said Europe and America will face a completely different scenario should military aid become a reality. He added that China has now agreed to buy significant amounts of oil from Russia which will boost its economy and fund the war.
Copyright 2023, StraightNews.org