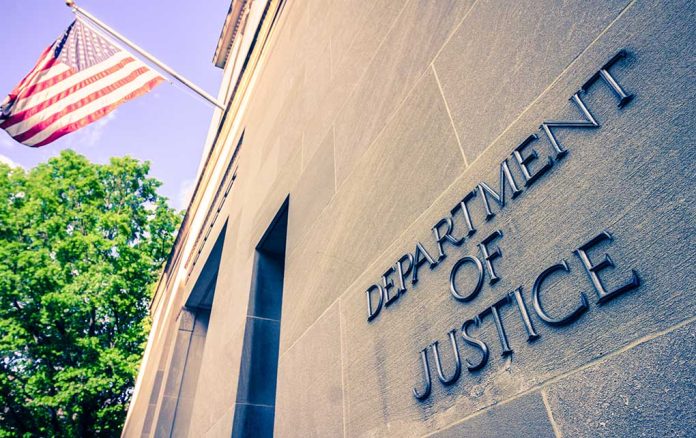 (StraightNews.org) — China accused the US of bullying as it lodged a formal complaint with the Department of Justice regarding the recent arrest of Chinese nationals in New York. Police arrested Lu Jianwang and Chen Jinping for operating a pseudo-police station in New York City. The Chinese Ministry of Public Security issued a formal complaint and said US law enforcement was fabricating evidence, and the arrests had come "out of thin air."
The Chinese nationals, who both lived in New York, were charged with conspiring to act as agents for China and obstruction of justice. Law enforcement alleges the pair were running a secret operation out of Chinatown in Manhattan that served as an enforcer for the Chinese Communist Party. The group allegedly traced and monitored American residents who speak out against, or are disloyal to, the communist regime.
China admits that the organization in Manhattan is real, and that there are several others around the world, but its representatives insist they merely provide assistance to Chinese nationals abroad.
The Chinese Ministry of Public Security (MPS) lodged the complaint with the DOJ. Its spokeswoman Mao Ning said, "The US has maliciously concocted the so-called transnational repression narrative, pieced together fabricated evidence, and prosecuted Chinese law enforcement officers and other government officials." She said America's aim is to reinforce the belief that China is a threat.
However, a report by a group called Safeguard Defenders suggests that the New York organization is one of many in the United States. The human rights campaigners, based in Spain, say there are at least 100 such clandestine Chinese police stations around the world. The secret operatives are present in New York and Los Angeles, as well as San Francisco, Houston, and unspecified locations in Nebraska, Texas, and Minnesota.
According to Safeguard Defenders, the alleged agents also operate in Europe and some South American countries.
China is a tightly controlled communist state where critics of the government are punished.
Copyright 2023, StraightNews.org