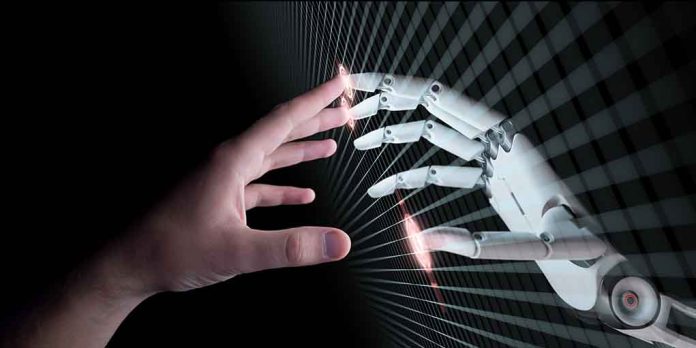 (StraightNews.org) — China is using artificial intelligence (AI) to further oppress its own people, according to Republican Rep. Mark Green. The Tennessee representative also said the communist regime is using the technology to rewrite and erase historical events, such as the Tiananmen Square tragedy in the 1980s.
"Despite the historical importance of Tiananmen Square, most people in China do not even know the massacre occurred," Green said.
Rep. Green spoke as he introduced legislation to limit technology exports from the US to China. The China Technology Transfer Control Act will place restrictions on the sale of technology that could be used to advance artificial intelligence, or enhance robotics, biotech, and other internet-based technologies if such technologies could harm US national security or be used to impose more limits on the freedoms of Chinese citizens.
The Congressman also urged caution on developing and using artificial intelligence inside the United States. He said the future of technology is exciting, but America must proceed with caution nonetheless. It is a sentiment shared by Republican House Speaker Kevin McCarthy.
Lawmakers heard from experts on artificial intelligence at an event recently. McCarthy said it was vital that both sides of the political divide understand the technology and its potential implications. He said the need to legislate is imminent, but lawmakers must first thoroughly understand the issue.
Congressman Green's legislative proposal is not the first to address the export of technology to China. In 2019, Senator Josh Hawley of Missouri proposed the China Technology Transfer Control Act of 2019. Hawley said at the time that America must face the reality that China is not a friend but an adversary. The Senator's bill specifically addressed China's use of technology acquired via intellectual property theft and unfair trade practices. The legislation formally criticized China for these practices and sought to prohibit the export of technology that could be used by the communist regime to undermine or threaten US national security.
Copyright 2023, StraightNews.org