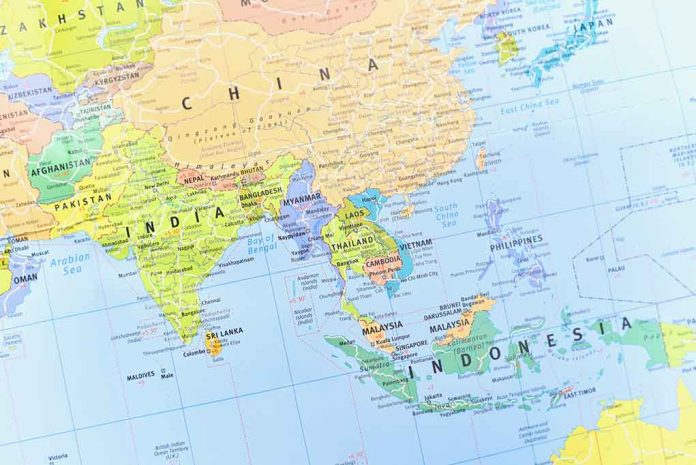 China's Neighbors On RED ALERT – Soldiers Are Swarming
(StraightNews.org) – After Russian President Vladimir Putin sent his troops to invade Ukraine, the rest of the world wondered if China would soon follow suit against an island nation over which it claims ownership. Beijing has continued in recent weeks to build up its military presence over Taiwan, including sending jets repeatedly into its airspace. Now, the rest of China's neighbors are also preparing for an eventual conflict with the superpower.
Japan Prime Minister Fumio Kishida recently announced during a forum in Singapore he would be improving his nation's defense and response capabilities in response to China's increasing militarism. According to the US Navy Institute, he emphasized the region must be prepared for "the emergence of an entity that tramples on the peace and security of other countries by force or threat without honoring the rules."
China's Neighbors On Red Alert Over Beijing's Military Build-Up https://t.co/ig7rjiN7wx

— Daily Caller (@DailyCaller) June 28, 2022
In a similar vein, the Philippines agreed to increase its military cooperation with Japan in April, citing concerns over China's growing military power. Likewise, on May 23, the White House confirmed the same between Japan and the US when it released a statement saying the "global partners" were the "cornerstone of a free and open Indo-Pacific region."
South Korea unveiled a new prototype jet fighter and launched a satellite showing its increasing military capacity. The nation's leaders also met with NATO officials this week as it works to become a partner nation, but not a full-fledged member of the alliance. As China continues to increase its power, it's understandable all its neighbors are concerned. However, they appear to be banding together, something that will hopefully keep Beijing at bay.
Copyright 2022, StraightNews.org