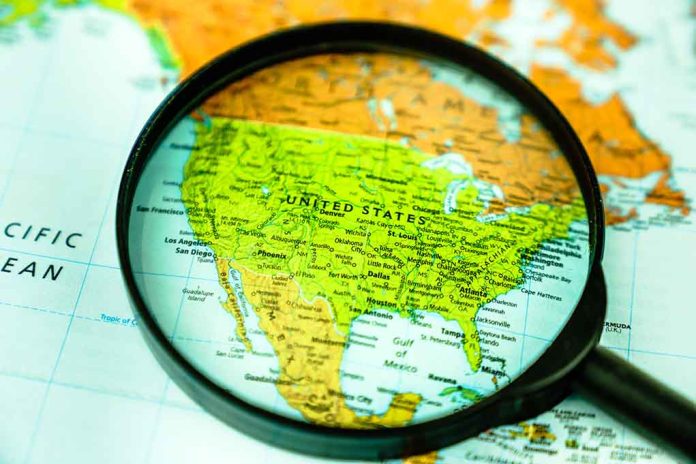 (StraightNews.org) — Three Chinese spy balloons flew over the US during the Trump Presidency, according to the Pentagon. Trump has denied this on his Truth Social media platform, saying China had too much respect for him. However, the Pentagon issued a statement saying, "surveillance balloons transited the continental United States briefly at least three times during the prior administration and once that we know of at the beginning of this administration, but never for this duration of time."
American fighter jets shot down a suspected surveillance balloon over the coast of the eastern seaboard on February 4th. The balloon had reportedly made its way from Montana to the Carolinas and been sighted by members of the public along the way. President Biden was criticized by Republicans for allowing it to travel so far before shooting it down. Biden however insisted it was right to wait until the device was safely over water before destroying it. He said this was to ensure the safety of Americans on the ground. The balloon was grounded by F-22 fighters from Langley Airforce Base in Virginia at 2:39 PM EST on Saturday, February 4th.
China has responded to the incident with anger and said the US had overreacted. The ruling Chinese Communist Party said the device was merely a weather balloon that had flown off course. The country's foreign ministry said it strongly protested and disapproved of the fact that the US had aggressively destroyed a civilian aircraft.
The event has strained relations between the two countries and occurred only hours before Secretary of State Anthony Blinken was due to fly to Beijing. The diplomatic trip was canceled, but the Secretary of State informed Chinese officials that it would be rescheduled.
American military chiefs have said the incident has allowed them to learn more about China's spy capabilities. Officials have also declared that several similar balloons are flying over Central and South America and that such activities are common.
Copyright 2023, StraightNews.org