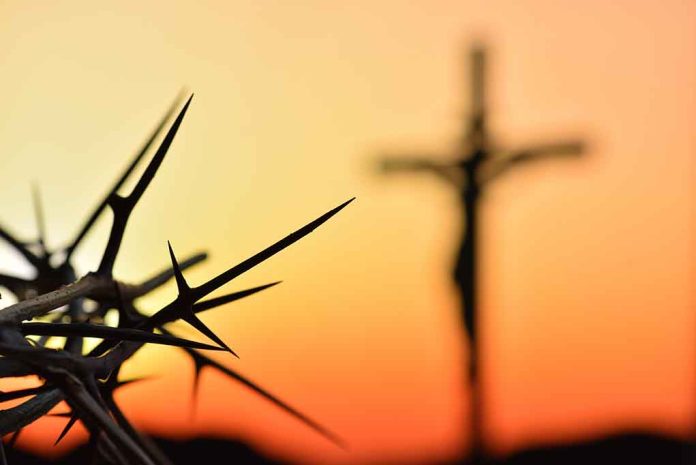 (StraightNews.org) — Former Senator Sam Brownback (R-KS) has said that the persecution of Christians around the world is at unprecedented levels. He was speaking following the death of Pope Benedict XVI on December 31st and said, "I think we have to fight for religious freedom. This moment in history and where we see the passing of this towering figure is a good time to remember that we've got to stand up and fight for these rights."
Brownback served as US Ambassador at Large for International Religious Freedom under President Donald Trump. He said that the number of Christians is growing worldwide and this growth has led to an increase in harassment, particularly in Africa and the Middle East. He added that this is particularly the case in nations like Iran, where a report in 2022 revealed that the Islamic Regime there was imprisoning people for practicing the Christian faith.
Christian churches are permitted in Iran but must be registered and are not allowed to proselytize. The churches are monitored by security officials to ensure that no Muslim converts are in attendance. Under Islamic law, conversion from Islam to another faith is punishable by death. The UN estimates that there are between 500,000 and 800,000 Christians in Iran and human rights organizations regularly report that they are vulnerable to state persecution including arrest and imprisonment.
In the United States, several surveys in recent years have shown that American Christians believe they too are persecuted. In a 2016 survey, almost half of American Christians believe they were subjected to discrimination, while in 2022, another survey showed this to be at 59%.
The number of Christians in the US overall is falling. A Pew Research study in 2020 found that 64% of the population identify as Christian, down from 90% in 1970. The research concluded that Christians could be a minority in America by 2070.
Copyright 2023, StraightNews.org