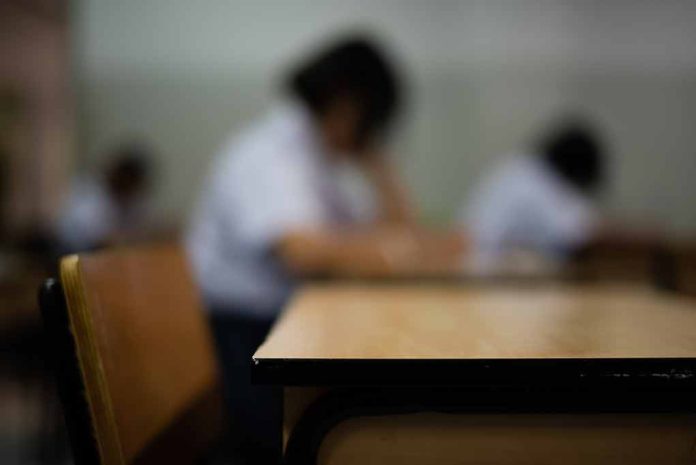 (StraightNews.org) – Kids skipping school is becoming a significant issue in the United States, as millions are absent every day. Part of the reason expressed by parents is a change in atmosphere and procedure as students returned after the global pandemic. According to data from Stanford University, more than a quarter of students missed 10% of the 2021-2022 school year. Moreover, in excess of 6 million kids joined the ranks of "chronically absent" over the same period.
The data was gathered from across 40 states, as well as Washington, DC, and is the most comprehensive study of absenteeism ever undertaken. It noted that school absence is most prevalent among black, Latino, and low-income students.
Hedy Chang, executive director of Attendance Works, a group that studies school absence and its causes, said, "The long-term consequences of disengaging from school are devastating. And the pandemic has absolutely made things worse and for more students."
The evidence of long-term consequences is already beginning to show, with students' grades suffering and a growth in the levels of depression among the young. Vivian Kargbo, a mom from Boston, said her daughter became despondent and depressed and lost interest in her school work when she was taking online classes during the pandemic. Once an honor roll student, her daughter failed all her eighth-grade exams.
Rousmery Negrón from Massachusetts said the school atmosphere completely changed post-coronavirus, and minor things became cumbersome. She said parents couldn't visit the schools without appointments, and staff seemed less friendly and welcoming. When her son said a teacher mocked him, she removed him from school for a prolonged period.
Some experts suggest that depression and lack of motivation from pupils is expected, given the enforced separation from their friends and peers brought about by the pandemic. As well as providing opportunities to form lasting friendships, school socialization is seen as key to building life skills, such as interacting with others, acceptance of differences, and emotional regulation.
Copyright 2023, StraightNews.org