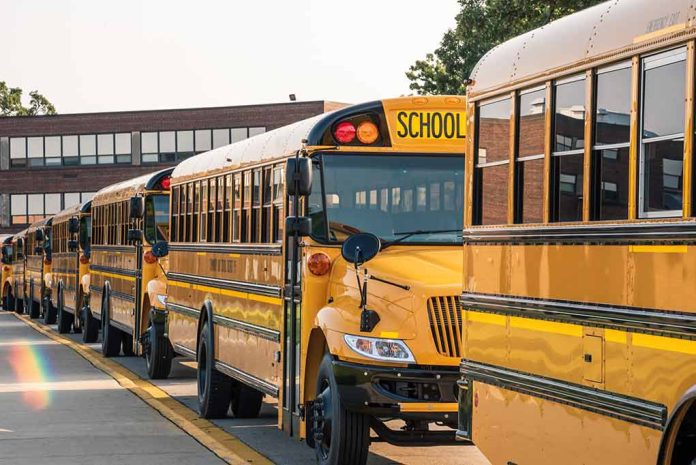 (StraightNews.org) – Parents in Philadelphia were offered payments amounting to potentially thousands of dollars to drive their own children to school. The School District of Philadelphia, which has more than 197,000 kids on its books, opened the Parent Flat Rate Program in June. As part of the program, parents who drive their children to school will receive a payment of $300 per month, funded by the Philadelphia taxpayer. The scheme is a response to a reported shortage of school bus drivers in the area.
A second option is also available for parents who bring their child to school but let a school bus bring them home – these parents will receive $150 per month. In conjunction, local officials are offering a pay increase to attract people to drive the buses. Full-time drivers will make $45,000 a year, and those working part-time will receive $23,000. There are currently 210 bus drivers in Philadelphia and 105 vacancies.
Regarding the new proposals to pay parents, district spokeswoman Monique Braxton said, "I think it's significant because it can help the family. Say that your children are attending a school that's on your way to work; it's a win-win."
Bus driver shortages, exacerbated by the coronavirus pandemic, have caused chaos in a number of states. In Kentucky, for example, days two and three of the new school year were canceled when kids waited in school for hours for buses to turn up. Some children did not get home until after 10 p.m.
Chicago is short of 619 drivers, affecting 17,000 students. Officials there have also raised pay from $20 to $25 per hour to try to attract recruits. The Chicago Public Schools district is offering some families a whopping $500 per month to take the pressure off the school bus system.
Joanna McFarland, founder of school transportation service HopSkipDrive, said the problem is nationwide, and it affects rural areas, urban areas, and the suburbs. "It is affecting everything, everywhere," she said.
Copyright 2023, StraightNews.org