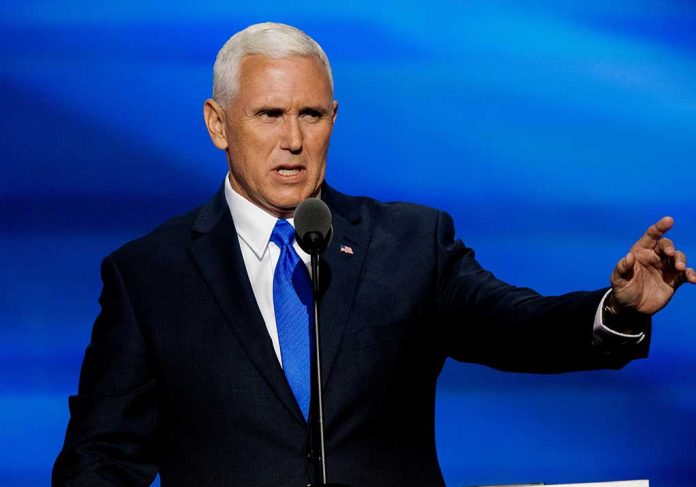 (StraightNews.org) — Classified documents have been found at the home of former Vice President Mike Pence. The National Archives, where all documents are supposed to be filed at the end of a President's administration, was informed of the discovery on January 24th. The former Vice President used his own counsel to conduct the searches in the wake of the growing scandal involving the finding of several similar documents at locations associated with President Biden. Pence said he was previously unaware of the existence of the documents. The FBI has since collected the papers.
Donald Trump weighed in on the issue on his Truth Social account when he said, "He never did anything knowingly dishonest in his life, leave Pence alone!!!"
The discovery is third of its kind in recent times. The first finding was at the residence of Donald Trump when the FBI raided his Florida home in August 2020. In November, documents marked "classified" were found at President Biden's former office at the University of Pennsylvania. More have since been found at his home residence in Delaware.
Classified documents contain sensitive information that if made public, could present a national security threat. There are three main levels of classification. These are Top Secret, Secret, and Confidential. Top Secret information is information that would cause "exceptionally grave damage to national security." Published Secret information would cause "serious" damage to national security, and Confidential refers to information that would have the potential to threaten national security. It is as yet unknown what information is contained in any of the material found in recent months.
The recent discoveries have caused political awkwardness as Democrats who strongly criticized Donald Trump now find themselves defending Biden. The American public, in several polls, has confirmed it believes that Biden has shown incompetence in his mishandling of sensitive information. Polls also show that the majority of Americans do not want the President to re-enter the White House in 2024.
Copyright 2023, StraightNews.org