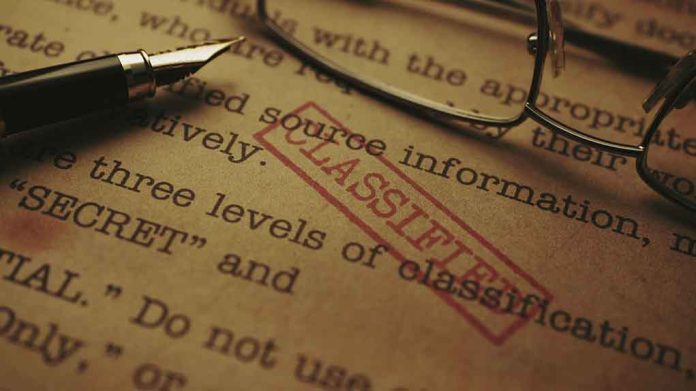 (StraightNews.org) — Classified documents were found in an office used by President Biden at the University of Pennsylvania last November. These have since been handed to the National Archives. The President and Vice President are legally required to turn over any documents to the National Archives for secure storage and the Department of Justice will now investigate why this did not happen in this case.
Biden's Attorney Richard Sauber said, "The White House is cooperating with the National Archives and the Department of Justice regarding the discovery of what appear to be Obama-Biden Administration records, including a small number of documents with classified markings."
Supporters of former President Trump immediately began to point out the differences in how the Biden documents have been handled and how a similar discovery involving Donald Trump was dealt with. Rep. Ralph Norman (R-S.C.) called the reaction a "double standard."
Trump responded to the news on social media saying, "When is the FBI going to raid the many homes of Biden, perhaps even the White House?"
In August 2022, the FBI raided Donald Trump's Mar-a-Lago estate in Florida as part of an investigation over the alleged improper removal of classified information. During the raid, the FBI seized 18 documents labeled top secret, 54 marked secret, and 21 described as confidential.
Some Democrats have responded to the allegations of double standards by pointing out that there are major differences between the two incidents. Rep. Jamie Raskin (D-MD) said, "Attorneys for President Biden appear to have taken immediate and proper action to notify the National Archives about their discovery of a small handful of classified documents found in a locked cabinet at the Penn Biden Center so they could be returned to federal government custody."
Other reports say that the documents involving President Biden did not contain any information about nuclear secrets, whereas the Trump documents allegedly described the nuclear capability of a foreign government.
Copyright 2023, StraightNews.org