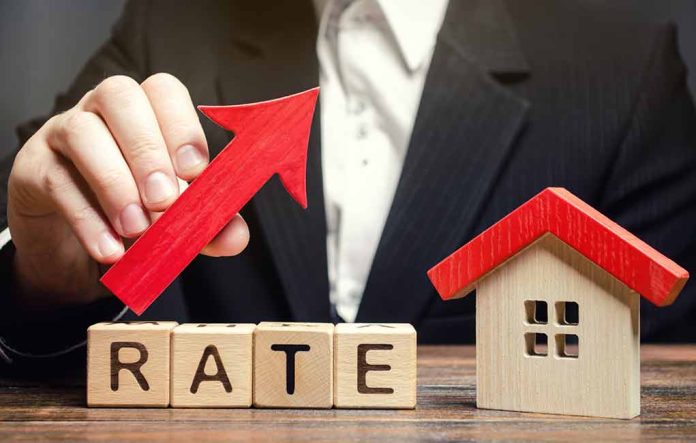 (StraightNews.org) – A new report states that insurance companies have underestimated the impact of climate change, and increased premium prices could be in store for consumers. First Street Foundation released its 9th National Risk Assessment on September 20 and says people are already finding insurance premiums prohibitively expensive, which is expected to worsen.
"Insurance companies that are seeing increased levels of exposure, inflation, and regulation are very quickly changing the ways in which they operate across much of the country," the report states.
It also noted that several major companies, including American International Group, Farmers, Nationwide, AAA Insurance, and State Farm, have all ceased providing services in areas with high wildfire risk.
First Street Foundation estimates that almost 39 million homes and properties are currently at high risk, and the worst affected states going forward will be California, Louisiana, and Florida. However, the nonprofit group says higher premium prices will rapidly expand nationwide.
For example, 9 inches of rain fell in Vermont this summer, while Kentucky and West Virginia struggled with flooding. "It's hard to identify a part of the country that that's not impacted or won't be impacted," said former California insurance commissioner David Jones.
According to Amy Bach, executive director at United Policyholders, some families already decide to forego insurance because they can't afford the premiums. This occurs most commonly in the highest-risk states. She called the situation a "national virus" because she expects it to spread quickly.
Record numbers of Americans are now registered with state-affiliated programs like California's FAIR Plan. This program covered 268,321 households in the Golden State in 2021 – double the figure from the year before. Citizens Property Insurance Corp., a similar venture in Florida, now has 1.4 million customers. That number has tripled over the past five years.
Lawmakers have stepped in to regulate premiums, particularly in California, where companies may only raise their premiums by a maximum of 7% without a public hearing. Some companies have left the state as a result.
Copyright 2023, StraightNews.org