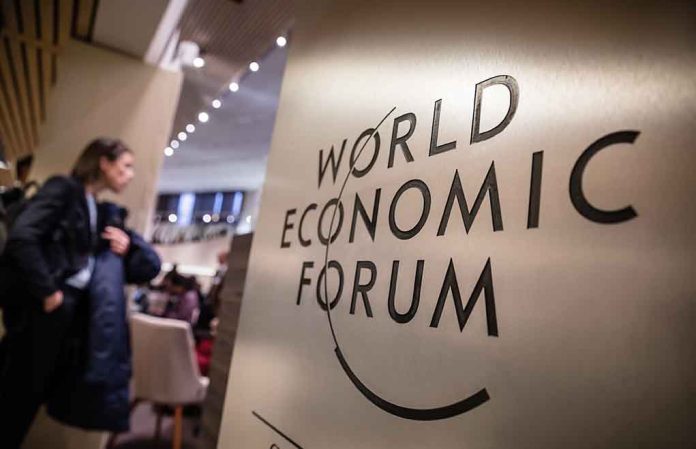 (StraightNews.org) — The World Economic Forum (WEF) is holding its annual January summit at the Swiss town of Davos. Criticisms have accompanied the opening of the 2023 meeting as the veteran environment campaign group Greenpeace accuses attendees of hypocrisy. The WEF plans to discuss "climate change" in great detail, as it does every year, but most of those in attendance will have reached the location by private jet.
Greenpeace has released a study of the 2022 event that showed more than 1,000 private jets were used to transport the world's elite to the upmarket Swiss resort. Spokeswoman Klara Maria Schenk said, "Europe is experiencing the warmest January days ever recorded and communities around the world are grappling with extreme weather events super-charged by a climate crisis. Meanwhile, the rich and powerful flock to Davos in ultra-polluting, socially inequitable private jets to discuss climate and inequality behind closed doors."
The American delegation to Switzerland will consist of 3 Senators, 9 members of the House of Representatives, the Secretary of Labor, the Director of National Intelligence, a trade ambassador, an international development administrator, Special Envoy John Kerry, and the Director of the FBI Christopher Wray. German Chancellor Olaf Scholz will be the only leader of a G7 nation that will be in attendance.
Meanwhile, climate activist Greta Thunberg – who has addressed the Davos meeting twice – has been forcibly removed from a protest site in Germany by police. Thunberg, along with around a dozen others, were moved on from the village of Lutzerath, which is to be destroyed to facilitate the expansion of a coal mine. More than 70 police officers were involved in clearing the protest that has been on-going for the last 2 years. Some reports claim that there were scuffles with police and some protestors were injured. A video streamed on Twitter shows the Swedish activist being physically removed from the area by officers.
Copyright 2023, StraightNews.org