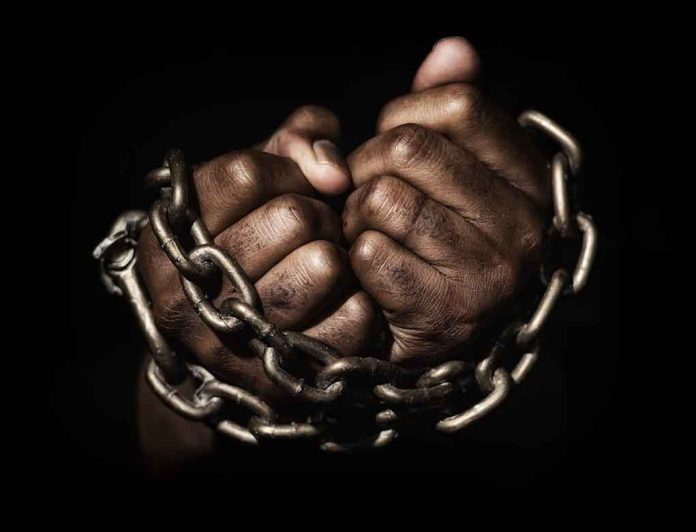 Top Companies Seem to Turn Blind Eye To Slavery — As Long As It Benefits Them
(StraightNews.org) – In December 2021, President Joe Biden signed the Uyghur Forced Labor Prevention Act (UFLPA) into law, which went into effect on June 21 of this year. The goal of the legislation is to prevent the import of goods or supplies produced by the Uyghurs, who many believe are used for slave labor in East Turkistan, also known as the Xinjiang Uyghur Autonomous Region of China, or Xinjiang province. In fact, China has reportedly been engaged in the genocide of not only the Uyghur population, but also the Kyrgyz, Kazakh and Han ethnic groups in the region.
The UFLPA seeks to punish China for these actions and stop the importation of products produced at the hands of slave labor. However, it appears there are several companies against the act, calling the required actions nearly impossible to achieve.
UFLPA Explained
The basic premise of the UFLPA is it assumes any goods manufactured, whether wholly or in part, in Xinjiang are tainted with slave labor. Therefore, these goods will be denied access into the United States unless the importer can provide documentation that clearly outlines the supply chain and shows the products were not produced with slave labor. One of the most significant commodities this impacts is cotton, in its raw form or in already-produced clothing. Without supporting documentation, the Customs and Border Patrol (CBP) can seize, detain, or even reject the goods and send them back.
Companies have multiple tools at their disposal to determine whether products will pass inspection, including the Department of Labor and the Department of State.
Companies Call It a Burden
Despite the fact the legislation has been nearly two years in the making, companies feel as though they're climbing an insurmountable hill to try to follow the regulations.
Another chief complaint among companies is they cannot determine the exact source of the materials used in the final product. Experts say this simply isn't true. For example, Oliver Cock, global commercial director for Oritain, a forensic tracing company, says the company offers DNA testing for materials that can pinpoint their origin. Additionally, its prices aren't astronomical, especially not for companies that have the ability to import raw materials. Applied DNA Sciences is another company that offers tracing solutions to help track supply chains from beginning to delivery.
Some retailers, like Reformation, decided not to use cotton from anywhere in China due to the fact it might contain material picked through forced labor. Patagonia and L.L. Bean also decided to do away with cotton from the country or discontinued specific products.
What do you think about the companies' complaints? Do you think it's simply a matter of not having the right tools, or do they just not care about slave labor?
Copyright 2022, StraightNews.org