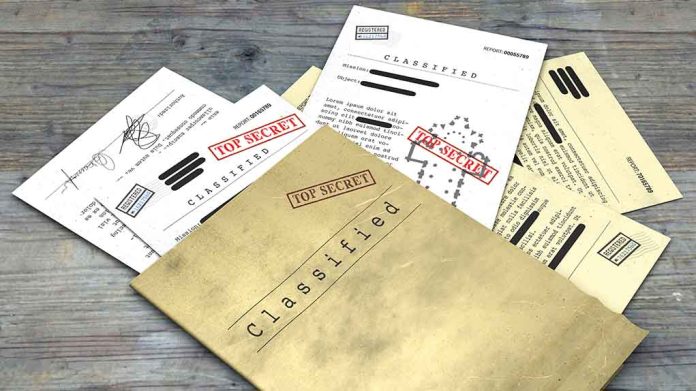 (StraightNews.org) — Democratic and Republican Members of Congress will want to see the classified documents that were retained by President Biden and former President Trump, Intelligence Committee Chairman Mike Turner has said. The Department of Justice (DOJ) has so far not revealed the content of the batches of papers found at several locations associated with President Biden, or those found at Trump's Mar-a-Lago estate last August. More were discovered at former Vice President Mike Pence's home in January. The DOJ says the content cannot be published because investigations are still taking place.
"We were told we were going to have these documents available to us to review," Turner said. He added that Congress might become concerned that the DOJ is trying to deliberately conceal the information.
In a letter obtained by CBS News, Assistant Attorney General Carlos Uriarte wrote, "We are working with the Office of the Director of National Intelligence to support the provision of information that will satisfy the Committee's responsibilities without harming the ongoing Special Counsel investigations."
Republican Ohio Rep. Mike Turner said he has not had any response to a formal request for a briefing, the deadline for which was January 26th. Meanwhile, some are claiming that the Biden White House is involved in a major cover-up. The first batch of documents was found at the President's old office in Pennsylvania in November but the story did not break until January. Following that, further searches were carried out in Biden's residences. It is not yet known why these searches took place or why they were undertaken by Biden's own lawyers.
Mark Levin, a former Justice Department official under Ronald Reagan, said the situation "stinks to high heaven." Levin went on to say, "This is a major scandal. Why? Because the Department of Justice tried for two months to cover this up." He also said the response of the DOJ has been different for Joe Biden than it was for Donald Trump.
Copyright 2023, StraightNews.org