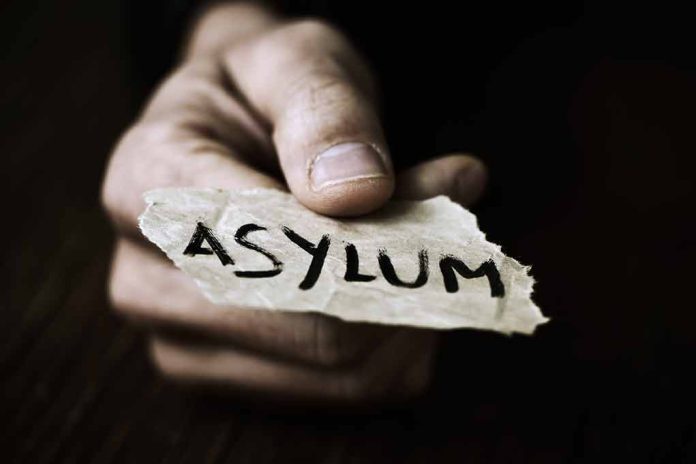 (StraightNews.org) – A federal appeals court overturned a ruling on August 3 that declared asylum seeker limits unlawful. The case relates to the Biden administration's plans, announced in May, to disqualify migrants who cross the border illegally from obtaining asylum status.
The rules mean that a person hoping to qualify for asylum in the US must first seek help in another safe country, such as Mexico. The White House hoped the policy would keep numbers down when Title 42 expired. Title 42 allowed officials to expel migrants on health grounds without hearing asylum claims – it expired in May.
When the government's plans were announced, pro-migration groups, including the American Civil Liberties Union (ACLU), filed a lawsuit in California, arguing that the policy was in breach of the asylum obligations of the United States. In July, US District Judge Jon Tigar ruled against the government and declared the asylum plans unlawful. However, he offered a window to the Justice Department and suspended his ruling for two weeks until August 8.
Tigar's decision has been overturned in the latest judgement, and the Biden policy can remain in place. The government argued that the previous ruling risked opening the floodgates even further and causing a spike in numbers crossing from Mexico.
Interestingly, the decision to allow the limits to continue was made by two judges appointed by Democrat Bill Clinton, while the third judge, appointed by Donald Trump, dissented.
The numbers crossing the US border illegally have reportedly dropped in recent weeks. There were around 10,000 arriving daily in May, but a press release in July claimed figures had improved significantly. The Customs and Border Patrol (CBP) agency's statistics show "total encounters along the Southwest border in June were the lowest in over two years, dropping nearly a third from May."
The press release also said the CBP is getting on top of the drug trafficking problems that plague the southern border. In June, drug seizures were up by 7% compared to May.
Copyright 2023, StraightNews.org