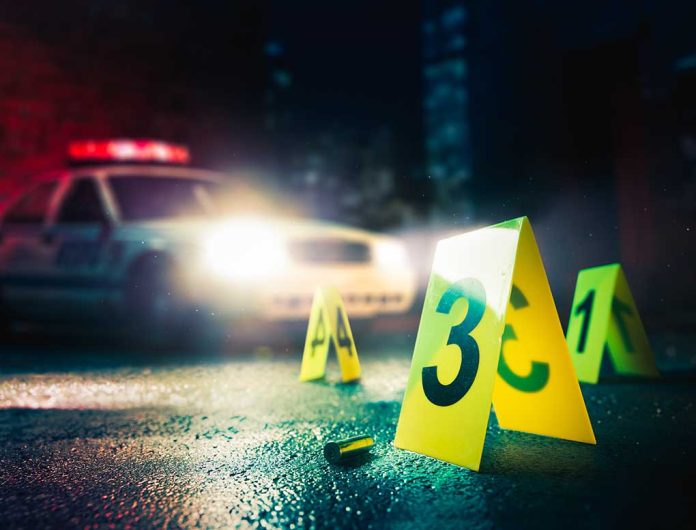 (StraightNews.org) – A woman is suing police in Arkansas, saying she was shot by an officer who attempted to shoot her dog. Columbia County Deputy Brian Williams responded to a domestic violence call last year, and when he and a fellow officer knocked on the door, they heard dogs barking inside. Resident Tina Hight opened the door and assured the officers that the dogs would not bite. However, one pet, a Pomeranian mix between 8-10 pounds, ran toward the officer, who threatened to shoot.
Hight gathered her dogs together, but one broke away and once again ran toward Officer Williams, who fired his gun. Ms. Hight then alleges that Williams missed the dog and hit her, but Williams denied this, saying the dog caused the injury.
"I shot at the goddamn dog, and I think the dog scratched her," Officer Williams is heard saying in bodycam footage. His colleague, the second deputy on the scene, agreed.
In a lawsuit filed in August, Hight still insists that she felt the bullet enter her shin, where it remains, and has photographs of the injury. She said her dog was also hit and she has photographic evidence of this as well.
Hight's attorney Tré Kitchens said it was "one of the most egregious cases" he'd ever seen. He insisted that the officers had no cause to discharge their weapons.
In a recent Facebook post, Sherriff Leroy Martin of Columbia County, Arkansas, said the incident had been investigated by Arkansas State Police who cleared Deputy Williams of any wrongdoing. "The evidence will come out accurately, and the video will be in its entirety and forthcoming. The video will show that the Deputy was responding to a known residence as the dog aggressively came at him," Sherrif Leroy wrote.
Ms. Hight is suing for damages, including her medical costs and mental anguish. The suit is requesting compensation of $10 million. "I just don't want another life injured or taken over a small dog incident like this," she said.
Copyright 2023, StraightNews.org