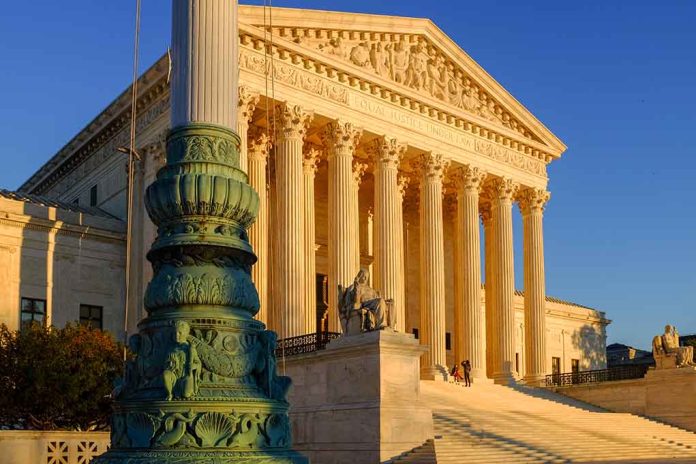 (StraightNews.org) — Harlan Crow, the Texas billionaire at the center of a corruption scandal involving Supreme Court Justice Clarence Thomas, has refused to provide information on his personal endowments to the judge.
The Senate Finance Committee, chaired by Oregon Democrat Ron Wyden, asked Crow to provide a list of gifts he has given to Justice Thomas throughout their decades-long association. The billionaire's lawyers said the committee does not have the power to enforce such a request and refused to comply.
Crow has donated millions of dollars to conservative causes and the Republican Party and has been friends with Clarence Thomas for over 20 years. A Pro Publica report in April claimed that Harlan Crow treated Justice Thomas to luxury vacations – one of which cost almost half a million dollars. Thomas did not declare this or the other gifts he received from Crow. He said he did not realize that he should.
The Pro Publica report states, "The extent and frequency of Crow's apparent gifts to Thomas have no known precedent in the modern history of the US Supreme Court."
Noah Bookbinder of Citizens for Responsibility and Ethics in Washington wrote an open letter to Justice Thomas on May 9th, calling for his resignation. The letter claims that Thomas is likely to have broken civil and criminal laws and "created the impression that access to and influence over Supreme Court justices is for sale."
The letter states that the US Supreme Court and its integrity are central to American democracy and must be trustworthy.
Clarence Thomas is one of the most controversial Justices on the Supreme Court. He provoked outrage when he said the Supreme Court's decision to overturn Roe v Wade in 2022 opened the door to the possibility of outlawing gay marriage. He also said the Court's decisions to allow personal, intimate relationships regardless of gender, and the right of married couples to use contraception, were both "demonstrably erroneous decisions."
Copyright 2023, StraightNews.org