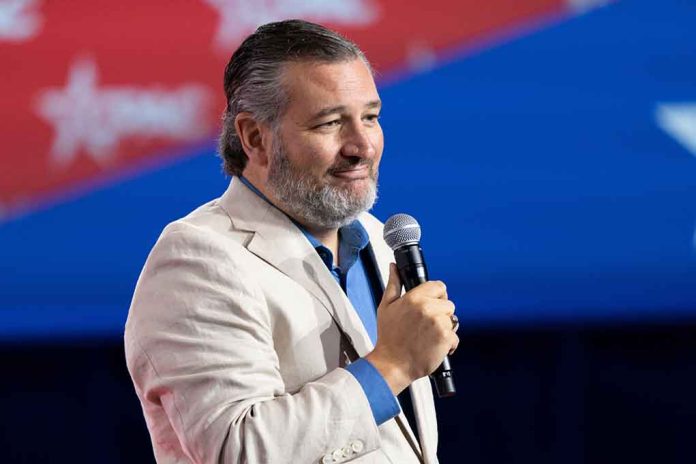 (StraightNews.org) — Senator Ted Cruz (R-TX) has said he intends to investigate the silencing of conservative voices on major internet platforms including Google and TikTok. The Senator said he will utilize his role as a Ranking Member of the Senate Commerce Committee to launch his inquiry. He said he intends to "go after" Google, YouTube, Facebook, TikTok, and all other such platforms that censor voices on the political right. "We are going to bring accountability, we're going to bring transparency, we're going to shine a light and expose their collusion with Democrats and the deep state to try to silence conservatives," he said.
In an interview with Fox News's Sean Hannity, Cruz stated that big tech censorship and collusion with Democrats is the greatest threat to free speech in America. He said Twitter's suppression of a story about Hunter Biden in the run-up to the 2020 Presidential amounted to a huge donation to the Biden campaign by the social media giant.
Researchers at North Carolina State University carried out a nonpartisan exploration of the big social media companies in 2020 with the aim of discovering if there was in fact deliberate manipulation in favor of left-wing political candidates. The investigation found that Gmail, the most used email service in the world, was seven times more likely to send messages from conservative candidates to spam folders. Companies that provide online banking or other financial services are also more likely to favor left-wing politicians. The payment system Stripe was found to have canceled the transfer of donations to Donald Trump, while GoFundMe put a stop to fundraising for the Canadian Truckers who protested against continued lockdowns during the pandemic.
Senator Steve Daines of Montana has written about tech censorship and said that the big firms are making de facto donations to the Democrats and imposing a tax on Republicans. He said their actions are influencing millions of voters and having an enormously detrimental impact on American democracy.
Copyright 2023, StraightNews.org