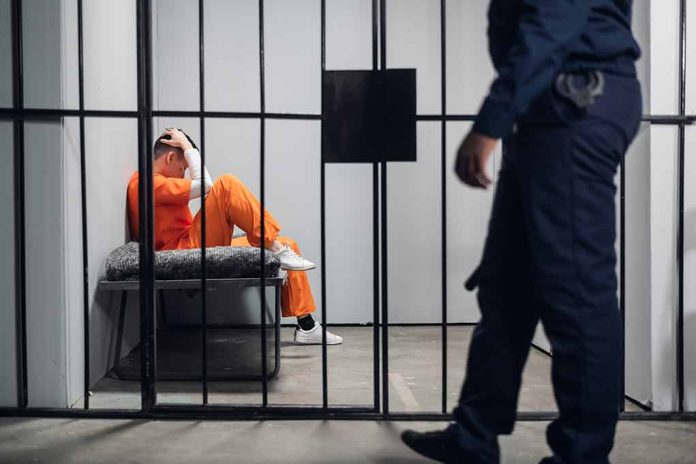 (StraightNews.org) – Actor Danny Masterson was sentenced to 30 years in prison on September 7 for raping two women more than two decades ago. A jury convicted the 47-year-old star of "That '70s Show" on two of three rape charges in June, but he has maintained his innocence throughout.
The long and complex legal process began last October when Masterson's first trial collapsed due to a jury deadlock. Police charged him in 2020 with raping three women in separate instances at his home between 2001 and 2003. The case that deadlocked the jury last year continued to trouble them this time, and so the actor was convicted of only two rapes. His lawyers say they will appeal the verdict.
Los Angeles County District Attorney George Gascón praised the women and referred to the Los Angeles celebrity scene as a "hunting ground." He said one of his top priorities as DA is to send a message to the Hollywood elite that they should no longer "feel entitled to prey on women."
Masterson is best known for portraying Steven Hyde in "That '70s Show," starring alongside Ashton Kutcher, Mila Kunis, and Laura Prepon. He played the part for eight seasons running from 1998 to 2006.
District Attorney Gascón has promised a crackdown on rape and related offenses and said these will be "aggressively" prosecuted on his watch. Prosecution figures have increased with assault cases rising from 68% in 2019 to 77% in 2021. Rape prosecutions are also up from 28% to 32%.
LA's reputation was severely damaged in 2022 when a jury convicted prolific movie producer Harvey Weinstein on various charges, including rape. He was sentenced to 16 years in prison.
Weinstein, one of Hollywood's most influential men, faced accusations of harassment and rape from dozens of women dating back decades. Among his accusers were A-list celebrities, including Angelina Jolie, Gwyneth Paltrow, Mira Sorvino, Ashley Judd, and Rose McGowan. Weinstein's crimes led to the formation of the MeToo movement online.
Copyright 2023, StraightNews.org