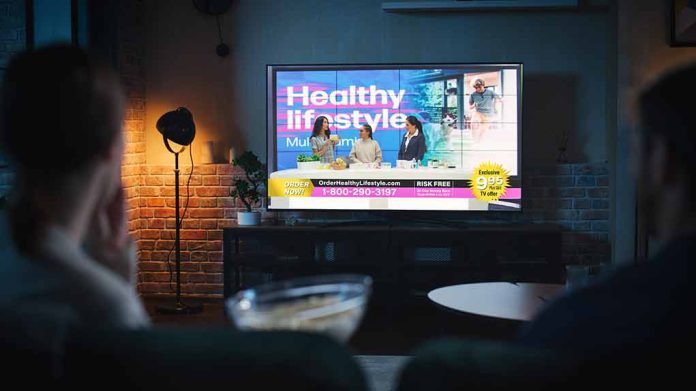 (StraightNews.org) – The husband of reality star Tammy Slaton has died at the age of 40. Caleb Willingham, who appeared on the show "1,000 Lb Sisters" alongside his wife, died on July 1 but no cause of death has yet been confirmed. Slaton paid tribute to her late husband on Instagram and said, "Rip sweet angel you will forever be missed and loved so much. Thank you Caleb for showing me real love and happiness."
The couple met in 2022 when they were both undergoing treatment for obesity at the Windsor Lane Rehabilitation Center in Ohio. They married at the center in November last year but had reportedly parted ways only six months later.
The show "1,000 Lb Sisters" began in 2020 and features Tammy and her sister Amy, whose combined weight was more than 1,000 lbs. The sisters, from Kentucky, laid their lives bare for the cameras, and emotional scenes showed them suffering severe strain as they tried to lose weight. Tammy, the larger of the two, suffered serious medical problems throughout the show's four seasons, while Amy's marriage and the birth of her child were intimately documented.
Tammy met Caleb as she was struggling to lose enough weight to qualify for bariatric surgery – her struggles in this regard are documented throughout all seasons of the show.
There are several kinds of bariatric surgery, including a gastric bypass where the small intestine is connected to a sealed-off section of the stomach. The sleeve gastrectomy involves physically removing about 80% of the stomach. While they tackle life-threatening problems, the surgeries are risky and can lead to blood clots, lung problems, and other serious complications.
In a TikTok video, Tammy Slaton acknowledged that it could have been her who died. She said she tried encouraging Caleb to take more responsibility for his health but believes he had given up on himself. Both sisters have documented their subsequent weight loss online and both have lost 100s of pounds each over the past year.
Copyright 2023, StraightNews.org