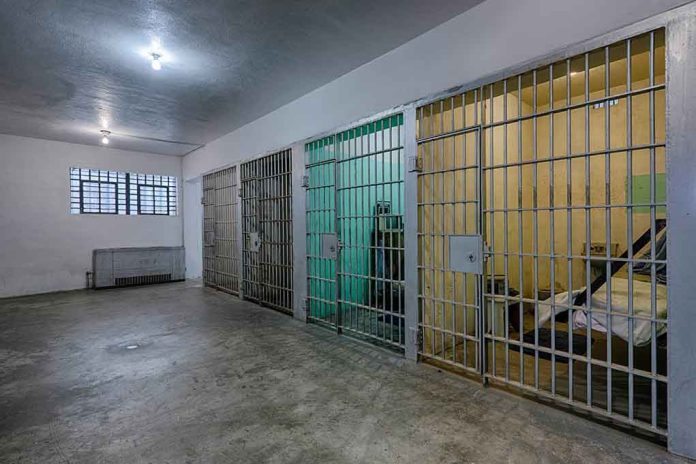 Death Row Inmate's Protest Goes TOO FAR
(StraightNews.org) – Most death row inmates face a long time behind bars waiting for their sentences to be carried out. Henry Eugene Hodges has been on Tennessee's death row since 1992, when he was found guilty in the 1990 murder of a telephone repairman. After a series of actions stemming from a disagreement with jail officials, his attorney filed a complaint against the Riverbend Maximum Security Institution.
On October 7, Hodges got into an argument with the staff at the maximum security prison. It stemmed from a food delivery that the authorities refused to turn over to the inmate. In retaliation, Hodges smeared feces all over his cell walls. When guards withheld food, the inmate took things further — he slit his wrists.
Later that day, when officers returned him to his cell, he had sliced off his genitals. Hodges subsequently had surgery to reattach his member and was then reportedly restrained in 4- and 6-point restraint systems while naked on his jail cell bed.
New in the Henry Hodges case: Nashville chancellor tells TDOC they must give death row inmate adequate care after he has been medically restrained for 8 consecutive days. More: https://t.co/cYUrIabdoj via @tennessean

— Mariah Timms (@MariahTimms) October 28, 2022
Hodges' attorney, Kelley Henry, visited him in the prison and was astonished by what she saw. She filed a complaint alleging the officers' actions were unconstitutional torture. According to medical records, Hodges suffers from psychotic episodes and bipolar disorder. The court ordered the prison to provide adequate care to the inmate.
The next hearing in the case is scheduled for November 14.
Copyright 2022, StraightNews.org