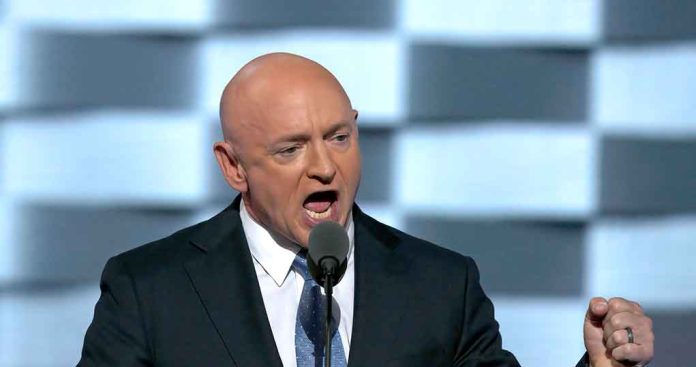 (StraightNews.org) — Democratic Senator Mark Kelly of Arizona has publicly admitted that the US southern border is not secure, despite protestations to the contrary from Homeland Security Secretary Alejandro Mayorkas. Asked by Fox News if he agreed with Secretary Mayorkas, Kelly said, "At times. I work very closely with Secretary Mayorkas, CBP, DHS. The border's a crisis. And it's been a crisis for my entire time in office. Sometimes, it gets a little bit better. I was on the phone a couple of days ago with the Mayor of Yuma, Doug Nicholls, the numbers are a little bit better, but they're still way too high. And it's a real challenge for Border Patrol and CBP to do their jobs, to secure our southern border. It's not secure."
The House Homeland Security Committee has meanwhile lashed out at Mayorkas following the testimony of Border Patrol Chief Raul Ortiz. Ortiz was the primary witness at a hearing organized by Republicans in Texas and he told the committee that the Biden administration was making their job of controlling the southern border more difficult and that President Trump was right when he called for a wall to be built. He added that the flow of illegal migrants has increased at almost every entry point and this has placed unprecedented strain on the resources of border patrol agencies.
Secretary Mayorkas has been under fire since he testified last year that the US southern border was secure, despite record numbers of crossers. The issue is becoming more and more problematic for the Biden administration and recent reports suggest that the President may be about to revive a Trump-era policy barring migrants from applying for asylum if they enter the country unlawfully.
The controversial Title 42, which was also implemented by Trump during the pandemic, is due to expire at some point in the next few months and is likely to force the White House to act. Title 42 currently allows for the expulsion of migrants without hearing asylum claims.
Copyright 2023, StraightNews.org