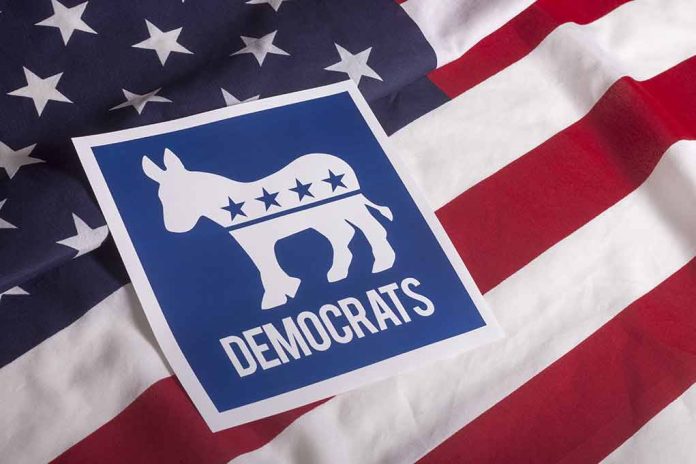 (StraightNews.org) – Jennifer Wexton, a Democrat Member of the US House of Representatives, has announced she will not stand for re-election due to a new Parkinson's disease diagnosis. The Virginia Congresswoman revealed the diagnosis in April, but on September 18, she said she had received news that her illness was a particularly severe progressive supranuclear palsy, which she called "Parkinson's on steroids."
In a public statement, she said, "I want to be honest with you now – this new diagnosis is a tough one." The 55-year-old sought medical advice when she felt that traditional Parkinson's treatment was not working, and women in her support group appeared to have a different experience. Her statement confirmed that she will not recover and that treatment for the new diagnosis will not be as effective as she had hoped.
First elected to Congress in 2018, she was formerly a prosecutor and state legislator. Wexton represents one of the most competitive districts in the United States, and she won her seat in Congress by defeating Republican incumbent Barbara Comstock. She was the first Democrat to win the seat since 1978 and had appealed to an anti-Trump demographic. The 10th District is one of the wealthiest in the US and includes the education flashpoint county of Loudoun – where the transgenderism-in-schools debate has attracted national attention.
In 2022, the chief of staff for the Loudoun County school district was fired when it emerged that a skirt-wearing boy had assaulted a girl in the bathroom of one school and was quietly moved to another school to do it again. Matt Walsh, a controversial online personality and fierce critic of pro-trans culture in Loudoun schools, famously attended a board meeting in 2021 and called its members predators and child abusers.
Jennifer Wexton will continue in her role until 2024. Chair of Virginia Democrats Susan Swecker paid tribute to her "years of dedicated service" and "tireless advancement" of civil rights, affordable healthcare, and gun safety reform.
Copyright 2023, StraightNews.org