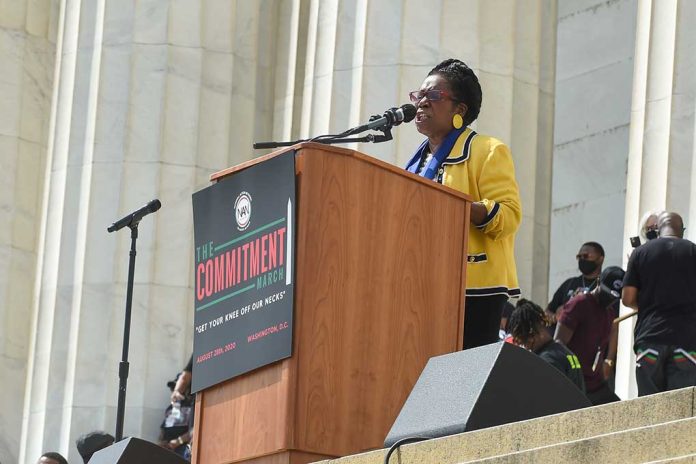 (StraightNews.org) — Texas Democrat Rep. Sheila Jackson-Lee has introduced a House Bill to criminalize "conspiracy to commit white supremacy." Entitled the Leading Against White Supremacy Act, the proposal seeks to "prevent and prosecute white supremacy inspired hate crime and conspiracy to commit white supremacy inspired hate crime."
It is unclear how "white supremacy" is to be defined, but the bill would create an offense if a person engages in a crime that had been motivated by it. Conspiracy to engage in white supremacy would involve the publication of any material that advanced white supremacy or vilified any non-white person or group. It would also outlaw propagation of the "replacement theory" which purports that the Western white population is being deliberately substituted with non-white populations.
The bill also called on the Department of Justice to actively pursue such offenses and to keep a record of all instances deemed to be related to white supremacy.
Reaction to the proposal has been fierce. Republican Attorney Harmeet Dhillon responded on Twitter by asking, "Who wants to tell her about the First Amendment?"
Another account, National Conservative, tweeted, "Congressman Sheila Jackson-Lee just introduced a bill that would make it a federal crime for White people, and only White people, to criticize mass immigration or to say anything that she claims would vilify a non-white person or group."
A survey carried out by the University of Maryland in 2022 revealed that growing numbers of white Americans feel discriminated against. The poll showed that 49% of Republican voters believed discrimination against whites had increased in the previous 5 years, whereas only 5% of Democrat voters felt the same. The belief was stronger among black Republican voters than white; 65% of black Republicans said discrimination against whites had increased, while 51% of white Republicans said the same. The only agreement was that all ethnicities and political affiliations saw an increase in discrimination against Jews.
Copyright 2023, StraightNews.org