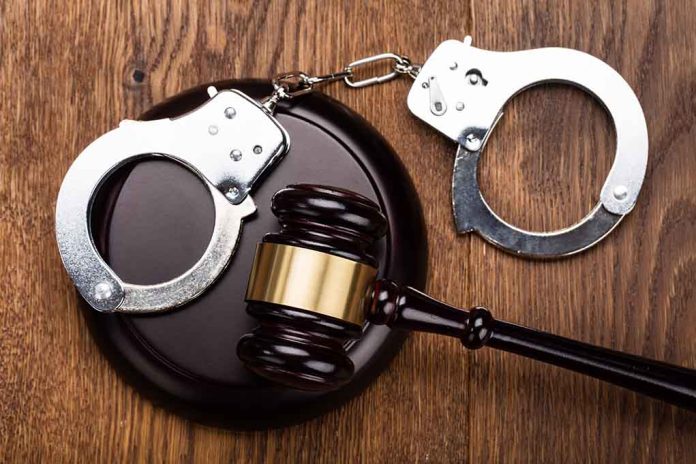 (StraightNews.org) — Democratic Rep. Angie Craig, who was allegedly attacked in the elevator of her apartment building, has criticized soft sentencing for offenders. Craig, a Minnesota Representative, says she was assaulted in her Washington, DC apartment block on the morning of February 9th by a man who was behaving erratically and appeared to be under the influence of an unknown substance. The man allegedly joined Craig in an elevator and then grabbed her neck and punched her. She was left with bruising but was otherwise physically unharmed. Police do not believe the attack was politically motivated. The suspect was identified as homeless man Kendrid Hamlin and was arrested the same day.
Hamlin has a long history of offending, including violent offending. In an interview with CBS to discuss the attack, Rep. Craig said that criminals should not able to repeat offenses over and over again and complained about the light sentences they receive. "I was assault No. 13 on his record. And I'm gonna do everything in my power to make sure there's not a 14, a 15, a 20," she said. She then said it was obvious that violent offenders would re-offend if they are given only days in jail as punishment.
Only hours after her attack, Craig voted along with 31 other Democrats in the House to overturn a DC law that lowered the maximum penalty for burglary, carjacking, and robbery in the capital city. In November last year, the DC city council passed legislation to overhaul the city's criminal code. Mayor Muriel Bowser expressed concern about the proposal to reduce sentencing for serious crimes. She said, "I hear from DC residents daily who are most concerned about being attacked in their home, car, or on our streets. Reducing the current legal penalties for these violent offenses sends the wrong message to our residents."
Bowser has previously expressed opposition to Congress intervening in DC affairs, however, on this occasion she agreed with Congress and the criminal code remains unchanged.
Copyright 2023, StraightNews.org