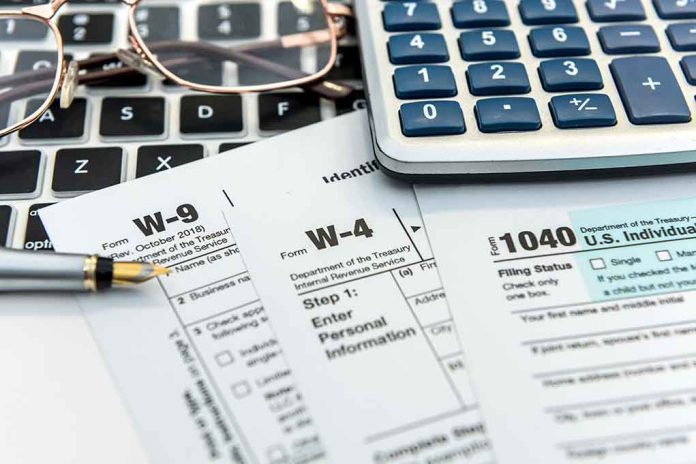 (StraightNews.org) — Democrats have voted to release details of six years of Donald Trump's tax returns to the public. In a closed-door meeting on December 20th, it was agreed that the information, which encompasses years 2015 to 2020, would be released within days. The committee voted along party lines ending in a 24-16 majority.
Rep. Lloyd Doggett (D-Texas) said what he had seen convinced him of the need for new legislation. "Trump claimed tens of millions of dollars in losses and credits without the kind of substantiation an ordinary taxpayer would likely provide. Donald Trump had big deductions, big credits, and big losses – but seldom a big tax bill," he said in a statement.
Republicans condemned the move saying it could be used for political attacks. Republican committee member Kevin Brady said, "This meeting actually sets a terrible precedent that unleashes a dangerous political weapon that reaches far beyond the former president."
The decision comes only weeks after two Trump organizations were found guilty on charges of criminal tax fraud and falsifying business records. The Trump Corp. and Trump Payroll Corp. were charged by the Manhattan District Attorney for failing to report or pay taxes on compensation for executives. The companies cannot be dismantled under New York law but face fines of over $1 million. Trump himself was not charged.
Also in December, the committee tasked with examining events of January 6th 2021, when riots took place on Capitol Hill, sent referrals to the Department of Justice to consider bringing criminal charges against Trump, accusing him of encouraging the riots. The committee said it had significant evidence that Trump intended to disrupt a peaceful transition of power. Some legal experts however called this 'political theater' that won't amount to prosecution. The referrals were part of an ongoing legal battle regarding whether or not Trump can take office at the White House again.
Copyright 2022, StraightNews.org