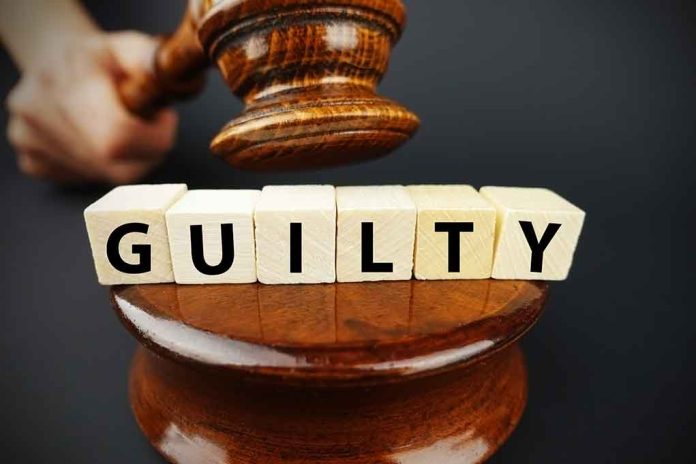 The Verdict is In: Chauvin Receives Sentence in Violation of Civil Rights Case
(StraightNews.org) – On May 25, 2020, then-Minnesota police officer Derek Chauvin knelt on the neck of George Floyd for just under ten minutes as he gasped for air declaring, "I can't breathe." Floyd died while pinned to the ground, and in April 2021, a jury sentenced Chauvin to 22.5 years in state prison for two murder charges and one manslaughter charge. Now, a judge has handed him an additional sentence that will run concurrently with the state punishment.
On Thursday, July 7, Judge Paul Magnuson sentenced Chauvin for violating Floyd's civil rights. He was given 21 years in federal prison and will also have to pay restitution as part of the plea deal that Magnuson accepted in May.
According to the New York Post, Magnuson called Chauvin's lethal actions "wrong" and "offensive" before handing down the sentence. He also emphasized the former police officer's decisions that day also "absolutely destroyed the lives of three young officers by taking command of the scene."
Derek Chauvin slapped with 21 years more prison time in George Floyd murder https://t.co/0crBy95Jwr pic.twitter.com/r8bXWF3pVj

— New York Post (@nypost) July 7, 2022
While Chauvin will finish serving the federal sentence before the state one, he will serve the state and federal sentences concurrently in a federal prison, rather than a Minnesota state prison, because of this ruling. Chauvin's legal team is hoping to appeal his state murder charges, citing that the jury was swayed by the intense protests surrounding the case and prejudiced by the publicity leading up to the trial.
Copyright 2022, StraightNews.org