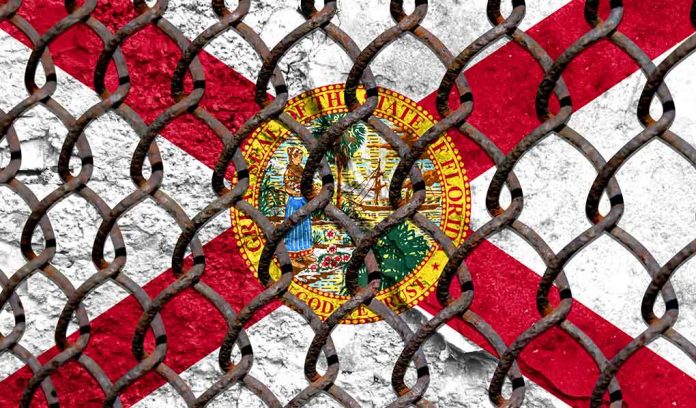 (StraightNews.org) — Florida Governor Ron DeSantis has signed an order allowing the Sunshine State to transport migrants to so-called sanctuary cities. The legislature in Florida found that the federal government had failed to protect the nation's borders and allowed vast numbers of illegal aliens to enter the United States resulting in an increase in crime, a burden on health and education, as well as a reduction in opportunities for American workers.
DeSantis told reporters at a press conference on February 15th that his state does not have the resources to deal with the record-breaking numbers crossing the southern border. "Florida is using all tools available to protect our citizens from Biden's open border policies," he said.
The legislation allows the state to spend $10 million transporting migrants to parts of the US that have declared themselves welcoming of immigration. One of these could be New York, which has said it is a sanctuary for immigrants, but appeared to have a change of heart when so many arrived. New York Mayor Eric Adams has since said his city is full and now migrants are being transported from there to Canada. The plan to deport border crossers to sanctuary cities enjoys widespread support among Floridians, including among those who came to the country lawfully. Surveys show that 71% of legal immigrants are in favor.
DeSantis is widely seen as a contender for the 2024 Presidential election and has polled well among Republican voters, including beating Donald Trump on a number of occasions. Some Republicans have been speaking out about the Floridian and he is receiving mixed reviews. Pro-Trump Sarah Palin has said DeSantis should focus on leading the Sunshine State, while New Jersey Governor Chris Christie, who is considering his own 2024 run, said he doubts DeSantis would do well in primaries. "I'm sure as heck not going to worry about what Ron DeSantis is going to do or not do, because none of us really know who he is outside of Tallahassee," he said.
Copyright 2023, StraightNews.org