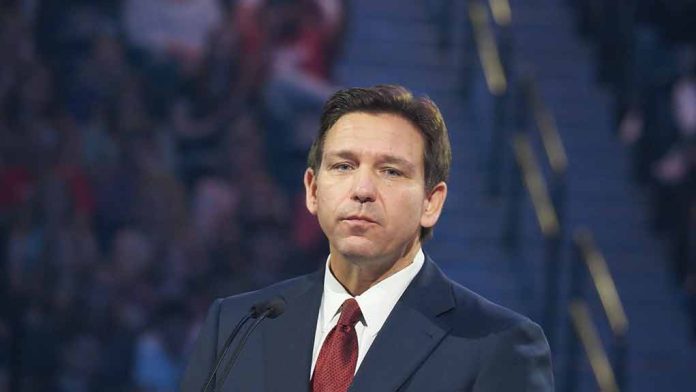 (StraightNews.org) – An outbreak of malaria in Florida could damage the Presidential campaign of Governor Ron DeSantis as he faces accusations of abandoning his home state to focus on his run for the White House. A Florida Health Department disease-monitoring report revealed that malaria is spreading inside the United States for the first time in decades, with two new cases detected in Tampa during the last week in June.
Public health roles dedicated to combating the disease in the Sunshine State have been left vacant for months, and the state's Bureau of Epidemiology, responsible for infectious illnesses, is without a leader.
Governor DeSantis is also facing an insurance crisis as premiums explode above the national average, and some companies pull out of Florida. Premium costs have jumped by 200% since DeSantis entered the Governor's mansion, and in mid-July, Farmers Insurance became the fourth company to cease operations in Florida. Former Trump official Michael Caputo warns that insurance is a crucial issue in the Sunshine State and could determine whether it votes Red or Blue.
DeSantis will likely face further embarrassment as Disney announces it will go ahead with its Disneyland Forward project that will invest in its California theme parks and generate hundreds of millions of dollars for the local economy. Meanwhile, it canceled a similar venture in Florida. Disney planned to open a corporate campus in Orlando that would have created 2,000 jobs but pulled the plug on the project due to its ongoing battle with DeSantis over LGBTQ rights.
Ron DeSantis has long been criticized for abandoning Florida and prioritizing his Presidential election campaign. When Fort Lauderdale experienced severe flooding in April, he was campaigning in Ohio, prompting Donald Trump to condemn the Governor. "He should be there," said Trump.
Commenting on DeSantis' troubles, David B. Cohen, a professor of political science in Ohio, said, "Appearing to look like he is neglecting his duties running the state gives his potential primary opponents easy material with which to criticize him."
Copyright 2023, StraightNews.org