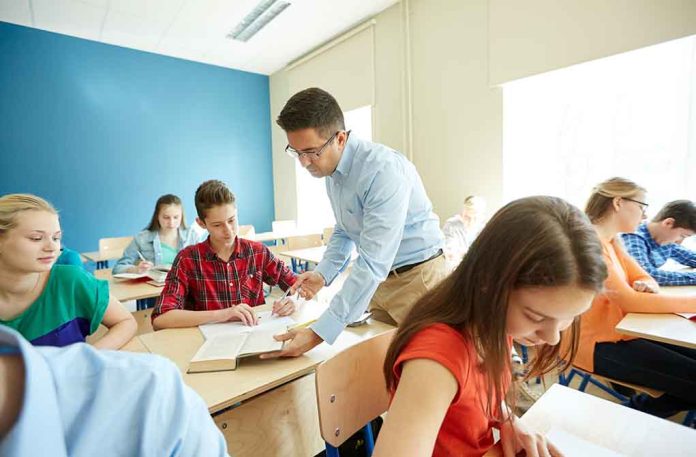 (StraightNews.org) — Florida Governor Ron DeSantis has considered replacing the College Board's new African American course in classrooms in the Sunshine State. He is reported to have consulted his officials about it while his row with the College Board escalates. DeSantis said the course lacks educational value and is contrary to Florida law.
While schools in Florida do teach about black history, the DeSantis administration has strongly condemned the idea that students should learn about Critical Race Theory (CRT) which says "that U.S. social institutions (e.g., the criminal justice system, education system, labor market, housing market, and healthcare system) are laced with racism embedded in laws, regulations, rules, and procedures that lead to differential outcomes by race" according to the Brookings Institution.
The College Board recently changed the curriculum on the African American course but vehemently denies it was prompted to do so by DeSantis's comments. The board said it had made mistakes in rolling out the course and accused the DeSantis administration of spreading disinformation for political gain. It said it deeply regrets not denouncing the Florida Governor and alleged he had engaged in "slander" by saying the course had no educational value.
DeSantis has increasingly waded into educational topics and taken aim at what he calls neo-Marxist indoctrination in schools. In 2020, he announced that the state's schools would no longer follow the Common Core, a set of standards adopted by 45 states, saying it amounted to a nationwide curriculum. A year later, he signed a bill banning competitors who were born male from competing in female sporting contests. Also in 2021, Florida passed the Stop Woke Act that banned any teaching of Critical Race Theory. Last year his Department of Education prohibited the use of math textbooks that contained any reference to CRT. Perhaps the most controversial school move by DeSantis was the introduction of the so-called Don't Say Gay law. This attracted global headlines and was defended by DeSantis as an attempt to protect children from inappropriate adult material. The legislation prevented teachers from discussing private intimate relationships with children and disallowed discussion of so-called gender identity in the state's classrooms.
Copyright 2023, StraightNews.org