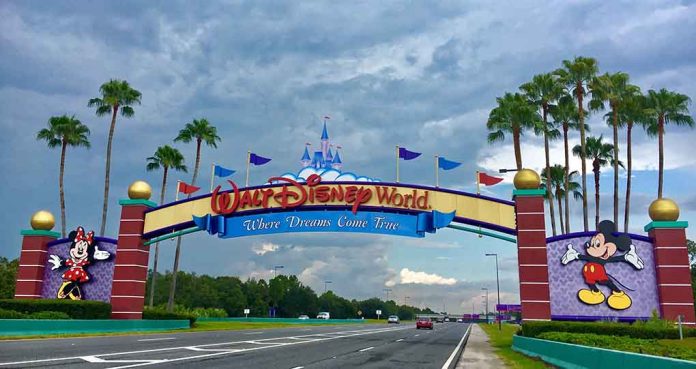 (StraightNews.org) — Florida Governor Ron DeSantis has signed a bill that brings Disney's governing autonomy to an end. The 25,000-acre area known as Reedy Creek Improvement District has been governed by the Disney Company since the 1970s and was established to house the famous theme park Walt Disney World. The park attracts millions of visitors each year and is said to generate around 2.5% of Florida's economic activity. It contains 134 miles of roadway and 67 miles of waterways, all maintained by Disney. Upon its establishment, it was granted the powers of a county. However, DeSantis has been at war with the company since he introduced a bill to prevent teachers from discussing adult themes with children in classrooms.
The Governor said it was time to bring an end to the "unaccountable corporate kingdom." He said the region will now be subject to the same laws as the rest of Florida and will pay its fair share of taxes. The new bill will allow DeSantis to appoint a board to oversee the running of the theme park and surrounding area.
The move is widely seen as punishment by DeSantis for Disney's propagation of "woke" policies and as part of his broader aim to end left-wing power in the state. He has famously said that "woke" dies in Florida. DeSantis is believed to be setting out his stall for the race to the White House in 2024. In his new memoir entitled "The Courage to be Free: Florida's Blueprint for American Revival," the Floridian states that restoring freedom in the United States will mean taking on the mainstream media and major corporations which he argues have been captured by leftist ideology. He said the secret to success for America is merely to use common sense and to stay true to the founding principles of the United States.
DeSantis has not declared if he intends to stand for the Presidency but has polled well in many Republican states.
Copyright 2023, StraightNews.org