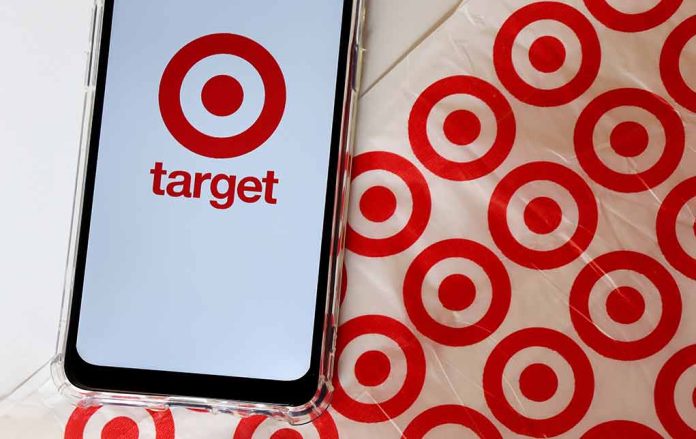 (StraightNews.org) — The designer at the heart of the Target scandal has spoken out. The Brit, who identifies as male, was responsible for some of the garments that prompted an outcry against the retailer and a boycott that wiped millions of dollars from its market value. These include t-shirts for kids emblazoned with the word "Queer."
The designer, who goes by the name Erik Carnell, is also a promoter of Satanism and their Etsy account features clothing with the slogan "Satan respects pronouns." Carnell insists that Target knew of their online Satanic clothing range before the deal was complete, but would not agree to sell these. Instead, Target opted for t-shirts and sweatshirts that read "Too Queer For Here," and "Cure Transphobia, Not Trans People."
Carnell now declares that Target has turned its back on LGBTQ people by agreeing to move some of the merchandise away from the front entrance of its stores. The retailer made that decision when faced with a boycott and several customer complaints. One primary source of criticism was the inclusion of so-called "tuck-friendly" swimming costumes intended for women. They includes a facility for males to hide their genitalia and appear as female.
The designer said, "It's a very dangerous precedent to set, that if people just get riled up enough about the products that you're selling, you can completely distance yourself from the LGBT community, when and if it's convenient."
As a result of its Pride range, and the boycott that followed, Target lost $12 billion from its market value. Despite this, its CEO continues to insist that the chain made the correct business decision. Brian Cornell said his stores were meeting market demand and it is good "for society" to cater to a diverse variety of people.
Cornell wrote in an email to staff, "Thank you for steadfastly representing our values. No one is better at working through uncomfortable situations in service to an inclusive guest experience."
Copyright 2023, StraightNews.org