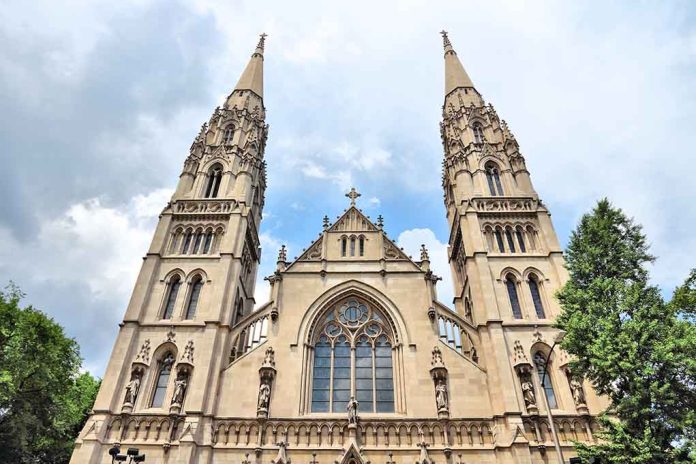 Homeland Security Issues CHILLING Warning To Christian Leaders
(StraightNews.org) – After the POLITICO leak of a draft ruling by the Supreme Court last month, Americans on both sides of the aisle have been anxious to hear the final decision. As with other politically-charged topics, the government is predicting people will express their frustration with the ruling, whichever way it goes. However, the Department of Homeland Security (DHS) has warned Catholic bishops their churches may be under a specific threat.
In May, Axios obtained a DHS memo that noted activists may target clergy, justices, and lawmakers directly after the official SCOTUS ruling. According to Rod Dreher, the senior editor of The American conservative, DHS officials went so far as to tell Catholic bishops they should prepare for threats against themselves and their congregations if Roe v. Wade is overturned. Dreher shared his warning on Twitter:
Informed source: Homeland Security has officially notified the bishops there are credible threats to the safety of Catholic churches, clergy, and bishops if the Supreme Court overturns Roe. Violence has been called for beginning the night such a decision is handed down.

— Rod Dreher (@roddreher) June 3, 2022
The memo noted the government is committed both to its people's right to peacefully protest, and to prevent violence in all its forms. However, at such a politically-charged time, such a ruling would likely give those already bent toward violence and extremism a reason to mobilize.
With all this information, regional fusion centers, which focus on threats facing each state, are preparing for the likely violence to follow should Roe v. Wade be overturned. It could affect everything from churches and pregnancy centers to the 2022 midterm elections.
Copyright 2022, StraightNews.org