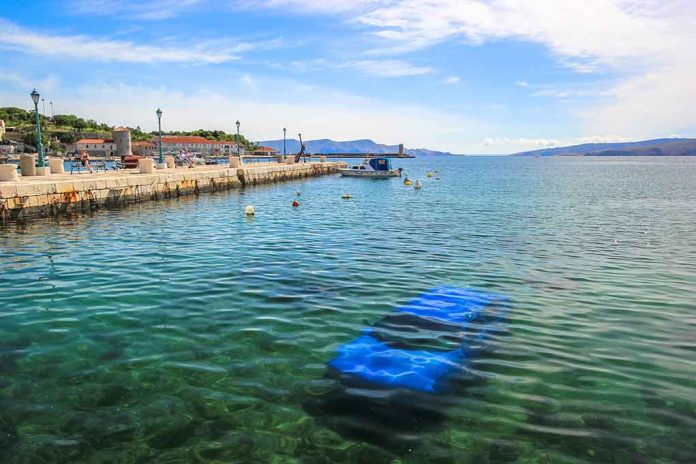 Ultimate Betrayal: Disturbing Details Revealed In Death Of Immigrant Woman Trying To Enter America
(StraightNews.org) – Tragedies are always heartbreaking, no matter where or to whom they happen. Such an event struck at the US-Mexico border last month when authorities found an immigrant woman hanging upside down on the wall, strangled to death by a makeshift harness.
In early May, the Pima County Medical Examiner released an autopsy report for 31-year-old Griselda Anais Verduzco Armenta. Authorities found her body near Douglas, Arizona entangled in straps, likely an attempt at a makeshift harness. According to the woman's cousin, Armenta was trying to illegally cross the border with assistance from "coyotes," who are human smugglers. Although they made a brief attempt to save her after she fell and got caught up in her ropes, they eventually left her there to die.
One doctor shared the sad news on Twitter:
https://twitter.com/ReeceJonesUH/status/1522275183121379328
Her body had several abrasions and signs of attempted revival. According to Fox News, Cochise County Sheriff Mark Dannels called the incident "not political" and a "senseless tragedy." He also emphasized that "regardless of opinions…we will keep working towards a shared goal of border safety and security."
The woman was a mother of two children ages 1 and 9. Authorities notified the Mexican consulate of the woman's death and Mexican authorities cooperated with the Sherrif's office.
Copyright 2022, StraightNews.org