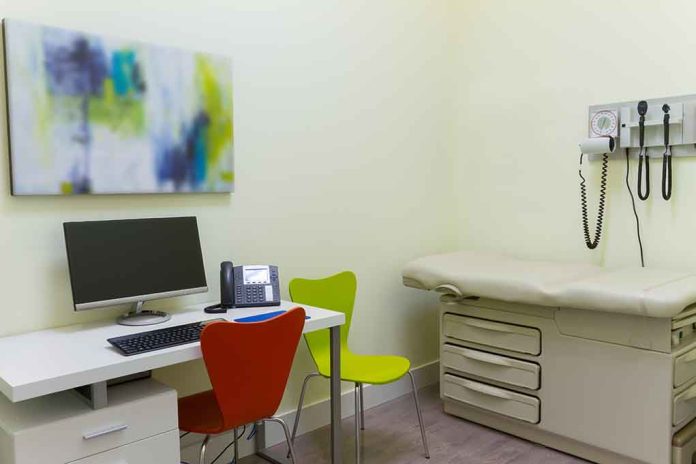 (StraightNews.org) — Warren Hern, an abortion doctor with 50 years of experience, has opened up about the practice in a startling interview. Hern is one of few American doctors who performs late-term abortions.
He works at the Boulder Abortion Clinic in Colorado, which he founded in 1973. The doctor dismisses his critics as "zealots" but admits to some psychological impact. Following one procedure in the 1970s, he said he suffered continuous nightmares as he saw the body of a fetus with its heart beating.
However, he firmly believes that a pregnancy can end when a mother decides it, regardless of the health of mother or baby. While most doctors and politicians see 24 to 28 weeks as the stage at which a baby can survive without its mother, Dr. Hern believes "the viability of a fetus is determined not by gestational age but by a woman's willingness to carry it."
For Hern, abortion is a medical necessity as he views all pregnancy as a risk, but to many, including on Capitol Hill, his story is one of horror – a horror that some Members of Congress seek to enshrine in law.
Democrats introduced the Women's Health Protection Act to the House of Representatives in March. It was the second time the bill was put forward. The first attempt was almost a year earlier, in May 2022. The legislation would codify and guarantee access to abortion, across the United States, without limits. It would also wipe out any state laws that contradicted that position.
Last year, the bill failed in the Senate by 51-49. That vote occurred immediately after a rumor escaped from the Supreme Court claiming the Justices were on the brink of overturning Roe v Wade. The court eventually did just that, and abortion was subsequently outlawed or restricted in several states.
The political battle over the issue continues into 2023. Florida and North Carolina are the latest GOP-led states to enact restrictions on abortion – and both were met with fierce resistance from Democrats.
Copyright 2023, StraightNews.org