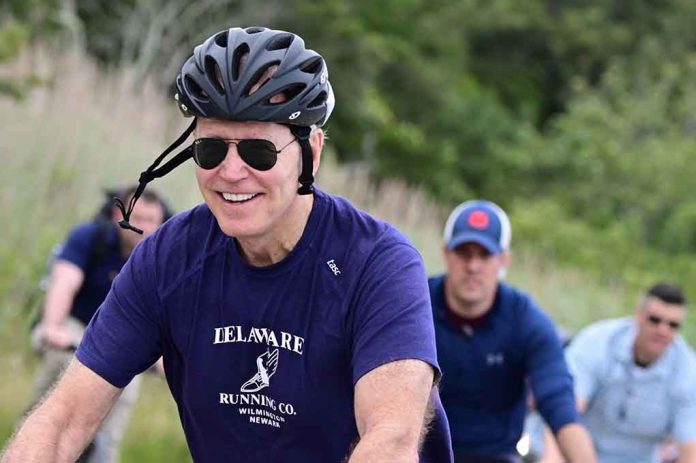 (StraightNews.org) — President Biden's physicians have declared the 80-year-old fit for duty amid growing anxiety about his age and competence. Doctors described the President as a "healthy, vigorous, 80-year-old male." Dr. Kevin O'Connor said Biden can execute all of his duties without any exceptions or accommodations. Some concerns had been expressed about the President's stiff gait, but doctors say this is general wear and tear and has not worsened since his last physical exam 15 months ago.
The report comes as recently announced Presidential candidate Nikki Haley said she would require all politicians over 75 to be subjected to competency tests. Haley said there should be limits on how long a person can serve in Congress and that it is time for a new generation to come up through the ranks. The former Governor of South Carolina launched her campaign for the White House in Charleston on February 15th saying voters are ready for something different. "My mission is to make sure we go defeat this socialism and get rid of the defeatism we're seeing in this country," she said.
The White House has dismissed her suggestion that Biden is not up for the job, saying he has proven time and again that he is more than capable. Press Secretary Karine Jean-Pierre said the Biden team will deal with any allegations that he is too old by reminding them of his achievements since entering the Oval Office at 78 years old.
The favorite among Republicans to take on President Biden in the election is Donald Trump, who is 76. Nikki Haley is 51.
Meanwhile, CNN host Don Lemon has apologized for stating that Haley is also past her prime. The host said the Presidential candidate should be careful not to focus on age because women reach their prime in their 20s, 30s, and 40s. He added that Haley should be careful not to alienate older voters, who are more likely to cast their ballot than their younger counterparts.
Copyright 2023, StraightNews.org