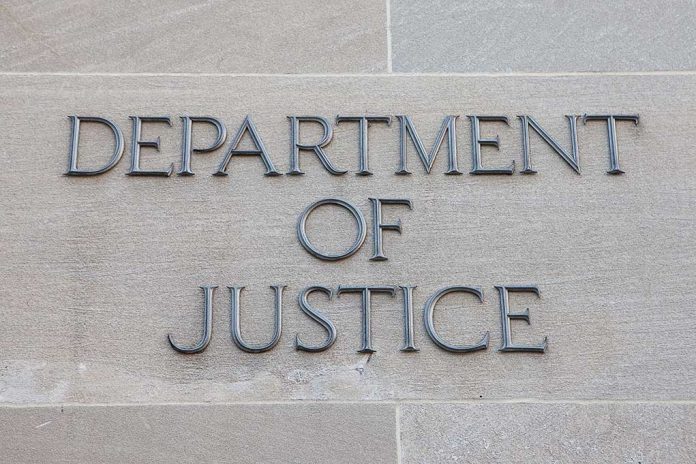 (StraightNews.org) — The Department of Justice (DOJ) is reported to be concealing documents connecting the President's sons Hunter and Jim Biden with several countries including China, Russia, and Ukraine.
Colorado lawyer Kevin Evans filed a lawsuit against the DOJ in March 2022 after it failed to comply with a Freedom of Information (FOIA) request for records on the business dealings of the President's sons in November 2020. He asked for all information on any relationship, communications, gifts, or remuneration between the Bidens and the three countries. He said the Department admitted to having at least 400 pages of potentially relevant documents. Now the DOJ claims it can neither confirm nor deny the existence of the documents. Evans believes that the government will deliberately try to keep the information concealed. "I'm quite confident that they will move for summary judgment on the privacy exemptions under FOIA in an effort to avoid having to produce these documents," he said.
The business ties of the Bidens have been under scrutiny since 2020 when a report revealed that Hunter Biden had received $3.5 million from a Russian billionaire. The reason for the payment is unknown.
The same report, released by Republican Senators, also claimed there were conflicts of interest regarding further business dealings of Hunter Biden in Ukraine. He was paid $50,000 per month by Burisma, a Ukrainian natural-gas firm, while his father was responsible for US policy towards that country.
Stories of potential corruption involving Hunter Biden made global headlines in 2022 when Twitter owner Elon Musk released documents apparently showing that the social media giant had been paid by the FBI to censor a story by the New York Post stating that evidence of corruption had been found on a laptop belonging to Hunter Biden. Twitter would not allow the New York Post article to be shared in the weeks running up to the Presidential election.
Copyright 2023, StraightNews.org