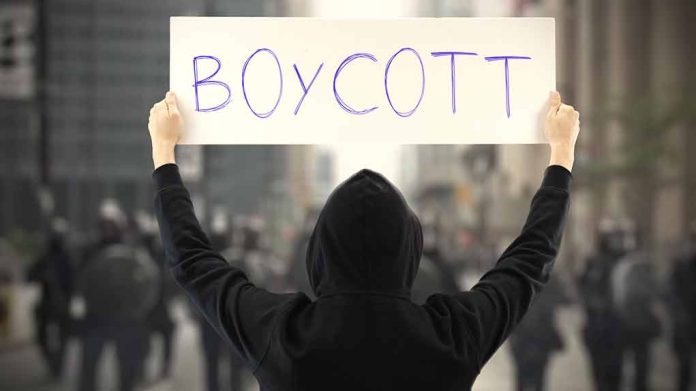 (StraightNews.org) – Cosmetics and beauty company Dove faces a potential customer boycott after hiring a Black Lives Matter activist to lead a new advertising campaign. Zyanha Bryant, who has previously been accused of a malicious campaign against a white university student, will front a so-called "fat liberation" campaign spearheaded by the company.
Some Dove customers online were furious and posted pictures of Dove products they had thrown in the trash. Customer Carole Thorpe, who describes herself as a "lifelong large lady," tweeted a photo of her last Dove soap bars and accused Bryant of ruining Morgan Bettinger's life. Elon Musk also tweeted and described the ad campaign as "messed up."
In Charlottesville in 2020, Zyanha Bryant insisted she heard student Morgan Bettinger say that Black Lives Matter protestors would make "good speed bumps." Bettinger had accidentally driven down a street in the town occupied by BLM activists. Before she reached them, her journey was impeded by a garbage truck, and she told the driver it was fortunate she encountered him as otherwise she would have kept driving, and protestors would have become speed bumps.
Nevertheless, despite mishearing – which she now acknowledges – Bryant orchestrated a campaign against Bettinger that resulted in her expulsion from the University of Virginia and a record that describes her as a racist. Bettinger is white, and her father is a police officer, which many people believe prompted Bryant's fury.
Bettinger has filed a lawsuit against the University for breaching her First Amendment rights – it is currently pending in the US District Court for the Western District of Virginia.
Among those furious about Dove's decision to hire Byrant was Twitter user Greg Price. He wrote, "This is what actual privilege in America looks like." More than 11,000 agreed with his analysis that an innocent white girl can have her life ruined, and the culprit is rewarded with a lucrative contract.
Price and others have organized a boycott and urged Twitter users to join.
Copyright 2023, StraightNews.org