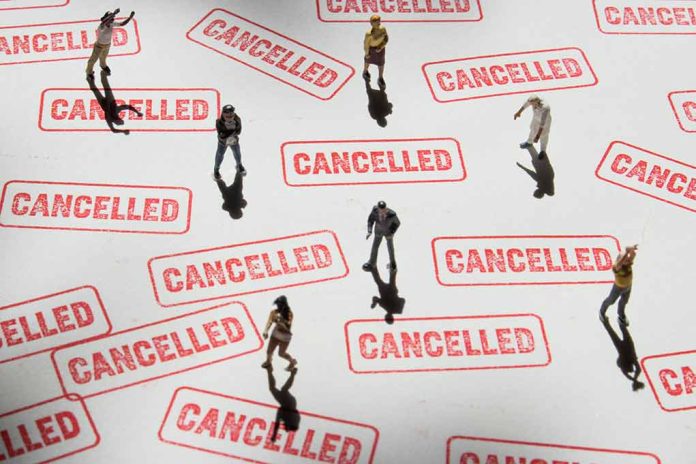 (StraightNews.org) – Drew Barrymore was dropped from hosting the National Book Awards after she defied Hollywood strikes and restarted her talk show. The National Book Foundation announced it was cutting Barrymore and said it wanted the event's focus on writing, not arguments between Drew Barrymore and Hollywood unions.
Ms. Barrymore defended her decision to bring back her show, saying while it may have her name, it is bigger than her. "Our show was built for sensitive times and has only functioned through what the real world is going through in real-time," she wrote. The actress added that her show would fully comply with the requirement that film and television are not promoted or discussed.
The Writer's Guild of America (WGA) appears to have little sympathy with Barrymore and immediately announced that it would picket the CBS Broadcast Center in Manhattan, where the talk show is filmed. The group tweeted, "The Guild has, and will continue to, picket struck shows that are in production during the strike. Any writing on "The Drew Barrymore Show" is in violation of WGA strike rules."
In the first recording on September 11, two audience members were removed for wearing WGA pins. New York students Dominic Turiczek and Cassidy Carter joined picketers outside the studio after being ejected.
A potential problem facing Barrymore will be finding guests, as stars cannot promote their work, and some will wish to stay away from Drew Barrymore, given the Hollywood disapproval she now faces.
The WGA, the Screen Actors Guild, and the American Federation of Television and Radio Artists (SAG-AFTRA) have been on strike since May after failing to reach agreements with some of Tinseltown's most prominent studios.
It is the first time in 60 years that actors and writers have gone on strike simultaneously, effectively bringing Hollywood to a halt. Both groups seek better pay as the publication of their work is transformed by streaming sites, and they want protection from the advancement of artificial intelligence.
Copyright 2023, StraightNews.org