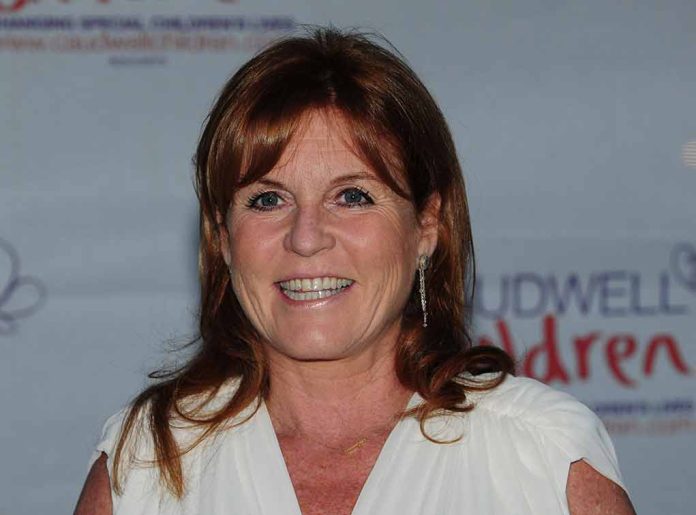 (StraightNews.org) – Sarah Ferguson, the former wife of Prince Andrew, was diagnosed with breast cancer and has successfully undergone surgery. Her representatives confirmed that she received the diagnosis following a mammogram, but the disease is in its early stages and the Duchess is not suffering any symptoms. Sarah said her diagnosis should serve as a reminder of the importance of regular screening for the disease.
The Duchess of York is now a best-selling author. She married the now-disgraced Prince Andrew in 1986 but the couple divorced ten years later. They have two daughters, Princess Beatrice and Princess Eugenie. Her time in the Royal family was somewhat controversial – she famously fell out with Prince Philip, the late Queen's husband, when she was photographed with a lover in France in 1992. The couple remains close however and even confirmed speculation that they may one day remarry.
"I love him. He's my soulmate. It's actually what we said in front of God at the altar: We honor and respect each other until death do us part. The only thing is, he has girlfriends and I have boyfriends," she said.
Following her divorce, the Duchess fell into financial crisis and became embroiled in another scandal when she was secretly filmed attempting to sell access to her ex-husband for more than half a million dollars. She told Oprah Winfrey she had been drinking heavily at the time.
Prince Andrew fell from grace when his friend Jeffrey Epstein was arrested and convicted of offenses including the trafficking of underage girls for prostitution. One of Epstein's alleged victims claims she was forced to engage in intimate acts with the Prince – an allegation he denies.
In 2022, the late Queen Elizabeth II confirmed that the Prince would lose some of his roles and titles. He would no longer officially be called His Royal Highness and would be forced to vacate his leadership of various charities. He would also be stripped of his military titles.
Copyright 2023, StraightNews.org