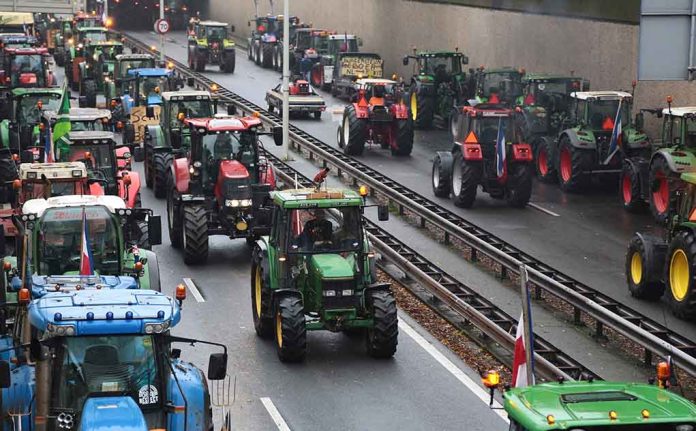 (StraightNews.org) – The Government of the Netherlands has collapsed amid controversy surrounding globalist demands on the nation's farmers. Prime Minister Mark Rutte has resigned, and elections will be held that could see a new pro-farmer, anti-globalism party coming to power.
The details of the collapse center around immigration primarily but globalism more broadly as the delicate coalition would not agree on cutting immigration and ending family reunification for people arriving in the Netherlands as asylum seekers. Rutte's party sought to reduce inward migration dramatically, but the left-leaning parties to the coalition would not agree.
Some commentators suggest Rutte is coming down hard on migration to improve his chances at upcoming elections in a bid to keep farmers' groups at bay.
Protests have been taking place in the country for some months against globalist demands that farmers cut nitrogen emissions in the name of climate change. In elections earlier this year to the nation's Senate, the Farmer–Citizen Movement, a new party representing the interests of food producers, won 17 seats – making it the largest single party in the Senate and sending shockwaves through the political landscape.
Despite the farmers' victory, Rutte insisted he will go ahead with green agenda plans from the EU's central hub in Brussels. Dutch farmers will be required to meet nitrogen emission reductions or be forcibly shut down by the state. In order to comply with EU demands, nitrogen must be cut by between 50 and 95% by 2030. The result could be the closure of more than 3,000 farms.
Eva Vlaardingerbroek, a conservative commentator, said her country is being used as the "pilot" for the globalist Great Reset. "Our farmers are being expropriated and the state is stealing their land," she said. "It's the great reset in full force," she added. Farming group leader Caroline van der Plas accused the government of disdain toward its own people.
The Netherlands is the largest meat exporter in Europe and the fifth-largest dairy producer in the world.
Copyright 2023, StraightNews.org