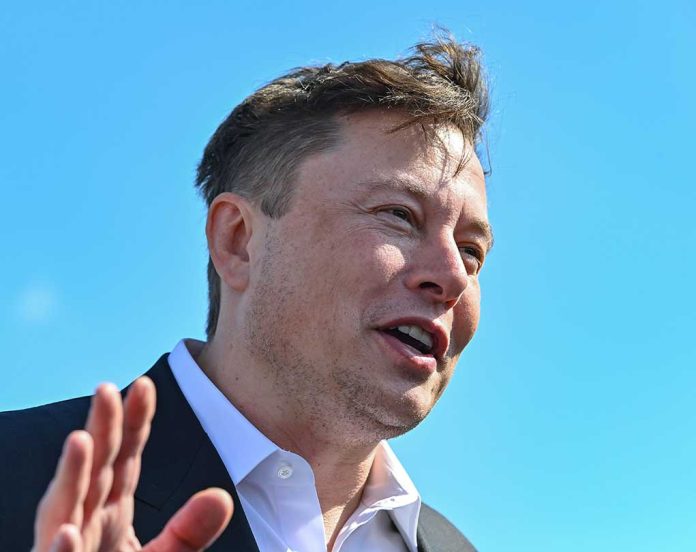 Elon Musk CALLS THEIR BLUFF – He's Going All In
(StraightNews.org) – Billionaire Elon Musk has been in the headlines lately for a multitude of reasons. Stories surrounding his Twitter buyout, secret children, and trading barbs with former President Donald Trump have all been making the rounds. The Wall Street Journal has now published an article detailing an affair between the Tesla founder and Google co-founder Sergey Brin's wife. Musk is denying the rumors.
On Sunday, July 24, the Wall Street Journal shared details about Musk's alleged affair with Nicole Shanahan. According to the report, Brin filed for divorce from Shanahan, citing "irreconcilable differences," and ended his longtime friendship with Musk after learning of the fling. Later on the night of publication, the Tesla founder began pushing back on the allegations, saying he and Brin are still friends, and he never had a romantic relationship with his friend's wife.
This is total bs. Sergey and I are friends and were at a party together last night!

I've only seen Nicole twice in three years, both times with many other people around. Nothing romantic.

— Elon Musk (@elonmusk) July 25, 2022
In his tweets, Musk said the Wall Street Journal was purposefully publishing "hit pieces" against himself and Tesla and fact-checked the newspaper against his own life.
The WSJ still stands by its report, despite Musk's strong denial. Shanahan and Brin had not publicly commented on the story or Musk's Twitter responses as of Monday, July 25.
Do you think the parties involved will share any more insight into this drama, or will the public just have to wonder what really happened between these two billionaires? Reply to your email or send us a message at today(at)straightnews.org. We'd love to hear your thoughts!
Copyright 2022, StraightNews.org