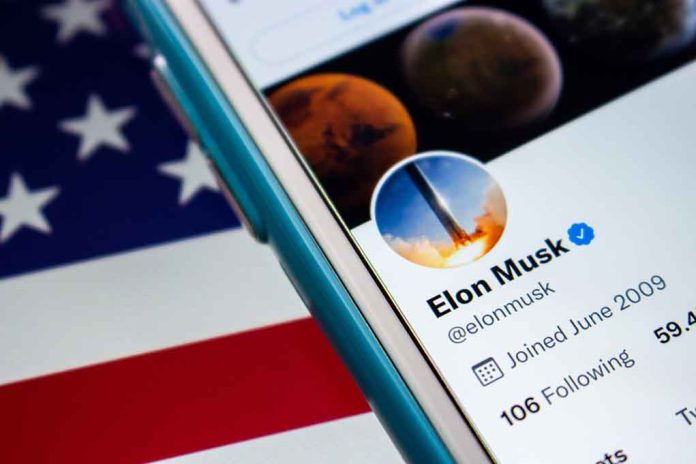 Elon Musk Fans Craft 30-Foot Shrine for Him
(StraightNews.org) – Fans do some crazy things for those they love. From getting permanent tattoos on their bodies to creating enormous statues of them, it is truly fascinating what some people come up with to celebrate famous innovators and actors they adore. A group of Elon Musk fans recently built a 30-foot-long monument featuring his head on top of a goat riding a rocket.
In recent weeks, a few Americans have caught a glimpse of the strange and fascinating shrine to Tesla CEO and SpaceX founder Elon Musk. The cryptocurrency firm Elon GOAT Token ($EGT) funded the $600,000 metal statue, whose nearly six-foot-tall head was built by Canadian sculptures Michelle and Kevin Stone, who spent over 700 hours on the project.
WATCH: Fans of Elon Musk have created a bizarre steel monument worth $600,000 (S$840,000) featuring the billionaire's head on a goat's body. pic.twitter.com/Mn4KLAR0UA

— TODAY (@TODAYonline) November 11, 2022
Leaders at the company are driving the enormous creation to Austin, Texas, in hopes of presenting the billionaire with the gift and meeting him in person.
You don't have to miss the next Doge, we are delivering this directly to Elons factory in 16 days!!! https://t.co/RcT0Rmur0r $EGT

— Raj Duncan (@RajDuncan) November 11, 2022
The creators chose the body of a goat for Musk, as the word is associated with an acronym that means Greatest of All Time (GOAT). The cryptocurrency firm named its business after Musk, highlighting his technological innovation and advancements in cryptocurrency. But, with this enormous show of confidence, it's truly going above and beyond in expressing adoration for the new Twitter owner.
Copyright 2022, StraightNews.org